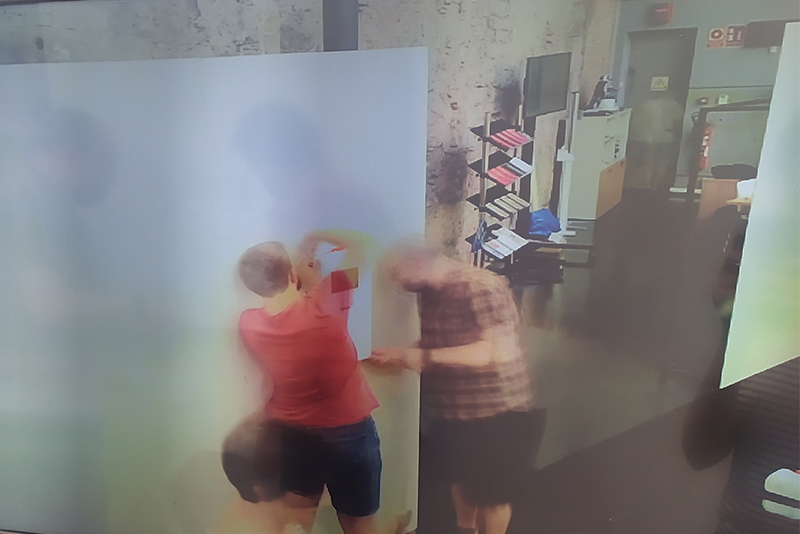 Velamos por tu seguridad
2012

Instalación
Cámara de videovigilancia que incumple su supuesta función al velar literalmente la imagen cuando alguien pasa por delante de ella. Programado con Pure Data.
Installation
Videosurveillance camera (webcam) that works the wrong way down. When the camera detects somebody's movement in the space -when you are exposed- the images on the screen get overexposed, so you cannot identify the person properly. Programmed with Pure Data.