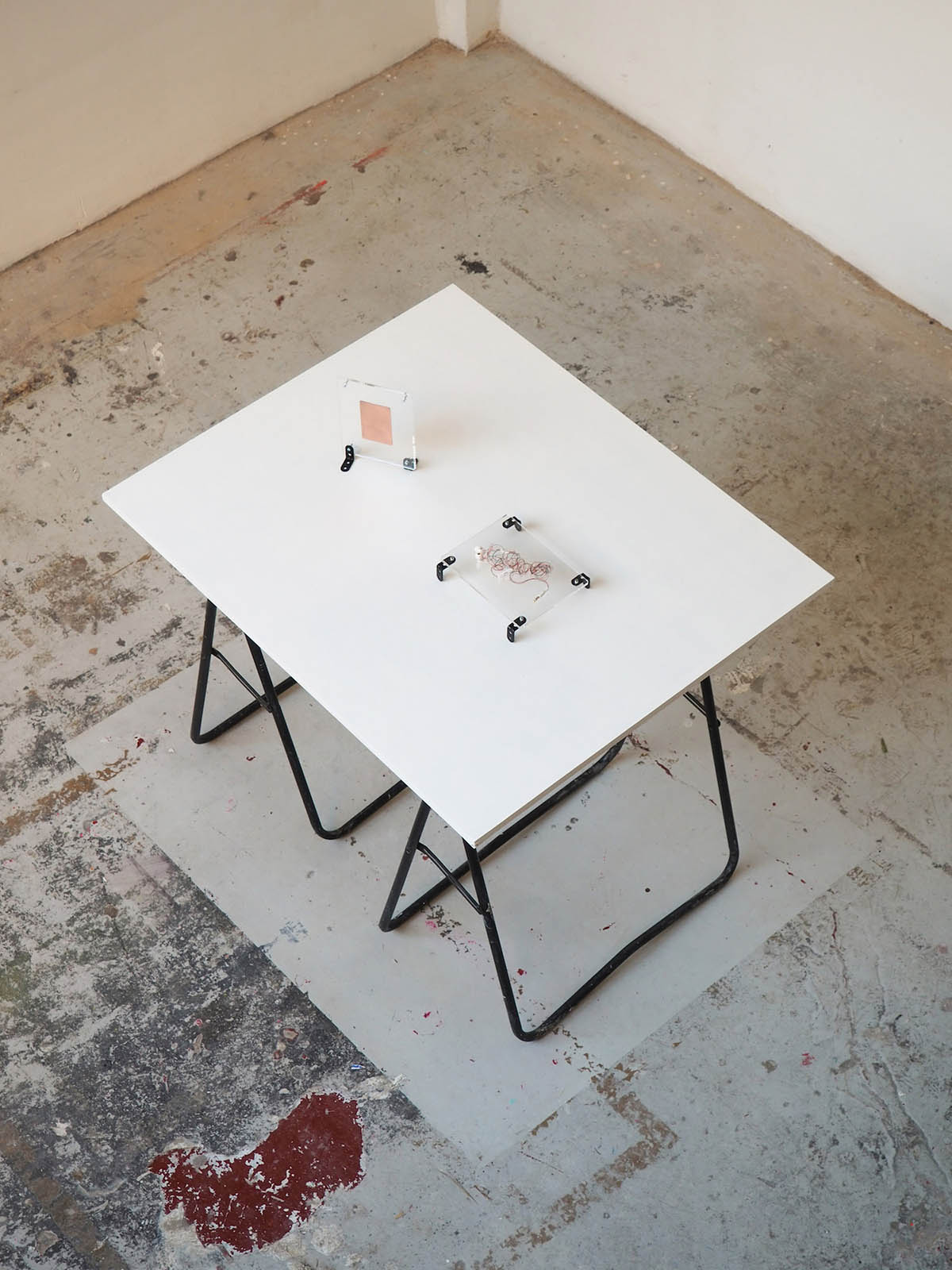 À sa place
2019

Tarjeta metalizada, auriculares intervenidos
Una antigua fabrica de piezas metálicas en Belleville (París), abandonada hasta 1991, funciona ahora como centro de residencias artísticas, dentro de la economía global del arte contemporáneo y los procesos de gentrificación que transforman el barrio. Mi tarjeta personal de transporte de París metalizada en cobre -imitando un monumento clásico- y unos auriculares pelados -mostrando los materiales con que están fabricados- funcionan como simulacros de esculturas situadas en un rectángulo perfectamente limpio del estudio, tratando de apuntar hacia la función del arte contemporáneo como maquillaje de esta suerte de transformaciones urbanas.


Metalized card, intervened earphones
An ancient factory of metallic pieces in Belleville (Paris), abandoned until 1991, is now an art residency centre within the global economy of contemporary art and the gentrification processes that are transforming this neighborhood of Paris. My personal transport card metalized in copper -imitating a classical monument- and a pair of peeled earphones -showing the materials they are made of- become a sort of simulations of sculptures. Both pieces are placed on a table over a clean rectangle, seeking to point to the role of contemporary art as a make-up of the violence of this kind of urban transformations.
Residencia / Residency at Villa Belleville (Paris)
En colaboración con / In collaboration with Jose Iglesias Gª-Arenal.