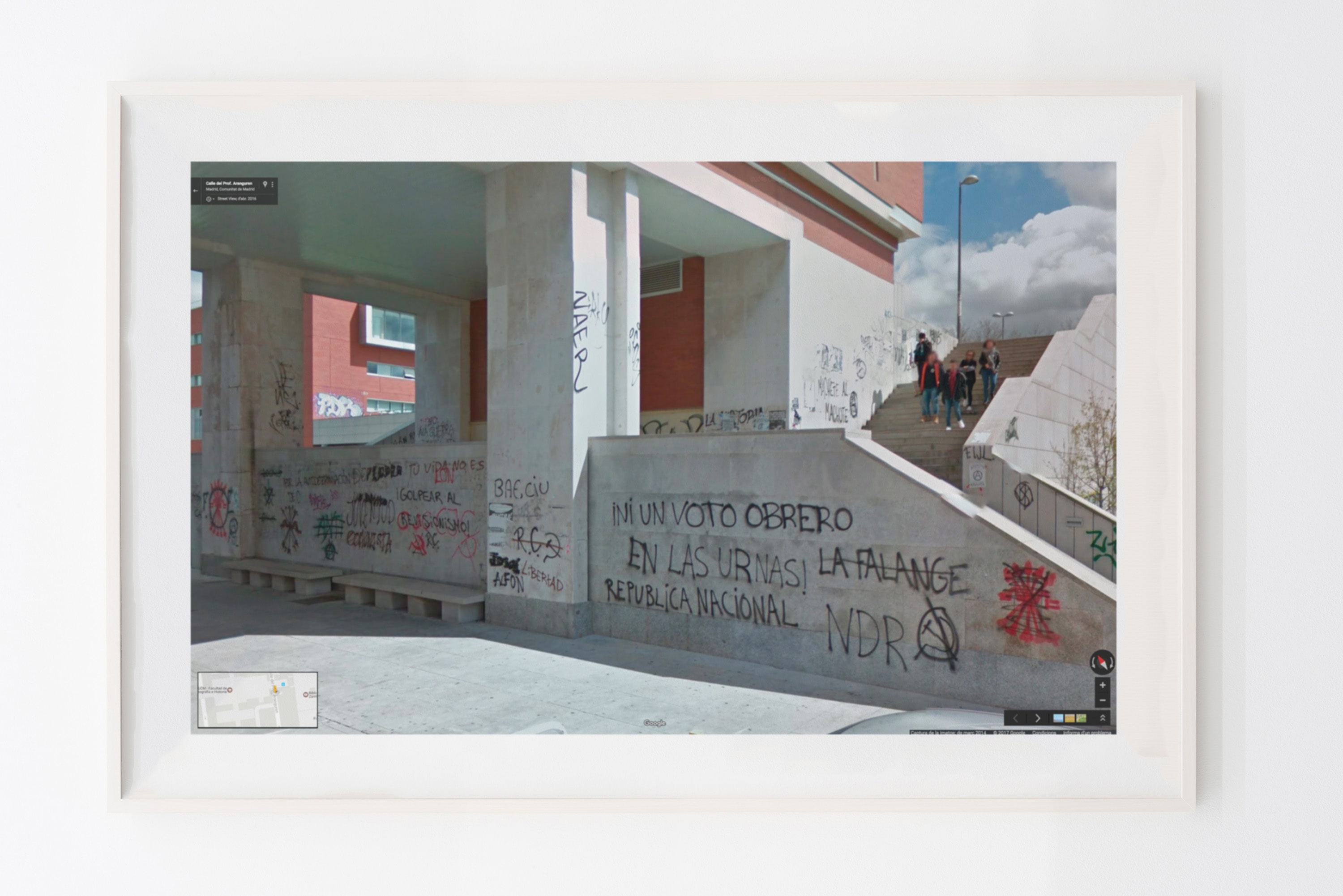 Paisajes digitales de una guerra
2015 - ongoing.

Serie de fotografías. Capturas de Google Street View
Recopilación en proceso de mensajes políticos visibles en muros y superficies captados por Google Street View en escenarios relevantes de la Guerra Civil española. En este caso, se trata de Ciudad Universitaria (Madrid), línea defensiva republicana durante el conflicto, la zona del puerto de Cartagena (Murcia), de donde huyó la flota republicana y parte del casco viejo de Pamplona (Navarra), rápidamente controlado por el bando sublevado. Las tensiones y conflictos son expresados en las paredes de forma temporal y atropellada: los mensajes son pintados, tachados, reescritos, borrados, corregidos... De un modo similar lo capta Street View, que forma las panorámicas resultantes a partir de imágenes tomadas en diferentes momentos y que son superpuestas como capas.


Series of photographs. Screenshots from Google Street View.
Collection in progress of political graffitis visible in different sites of political tension during the Spanish Civil War through Google Street View. In this case, Ciudad Universitaria (Madrid), Republican defensive line during the conflict; the port area of Cartagena (Murcia), from where the Republican fleet escaped and the old town of Pamplona (Navarra), quickly controlled by the uprising. Messages appear on the walls in a temporary and rushed way: messages are written, crossed out, rewritten, erased... Google captures it in the same way: the platform forms its final panoramic images out of the photographs taken at different moments that are fit together as layers.
Colección completa de imágenes aquí / Full collection of images here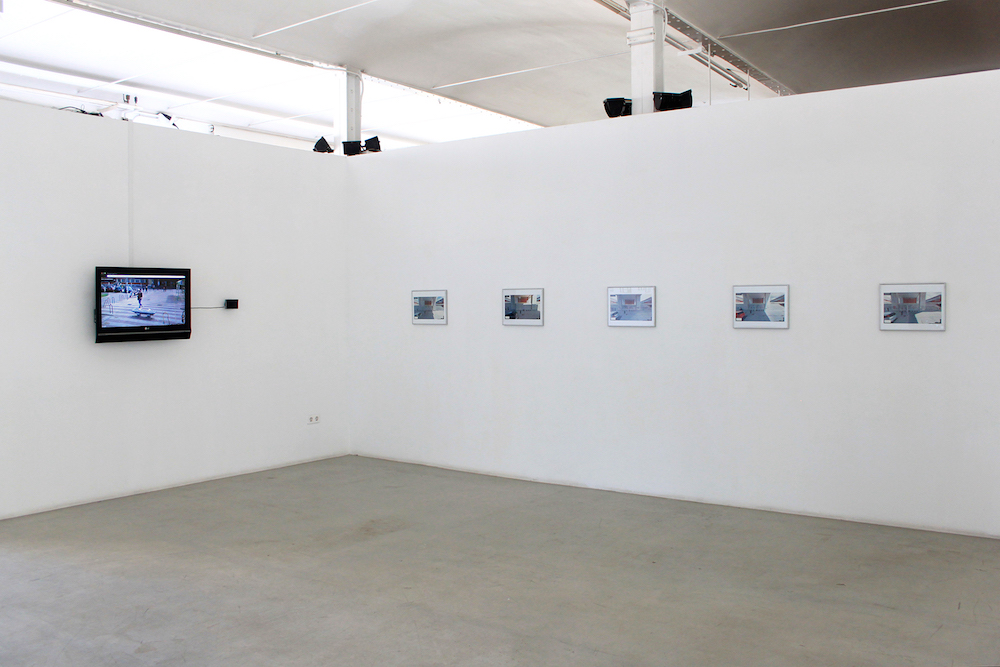 Vistas de exposición / Exhibition views: «Aprenent de Can Felipa», Can Felipa (Barcelona)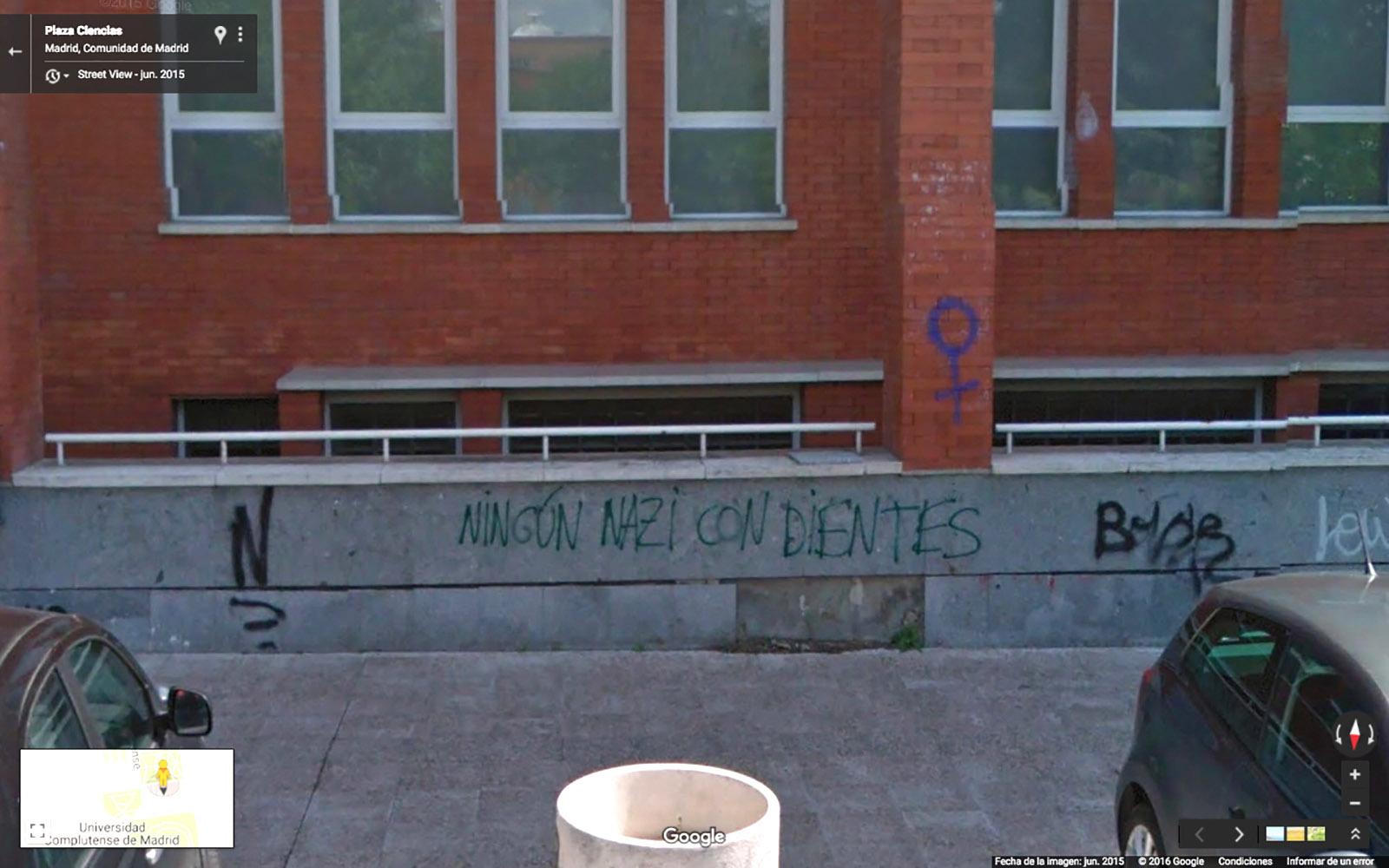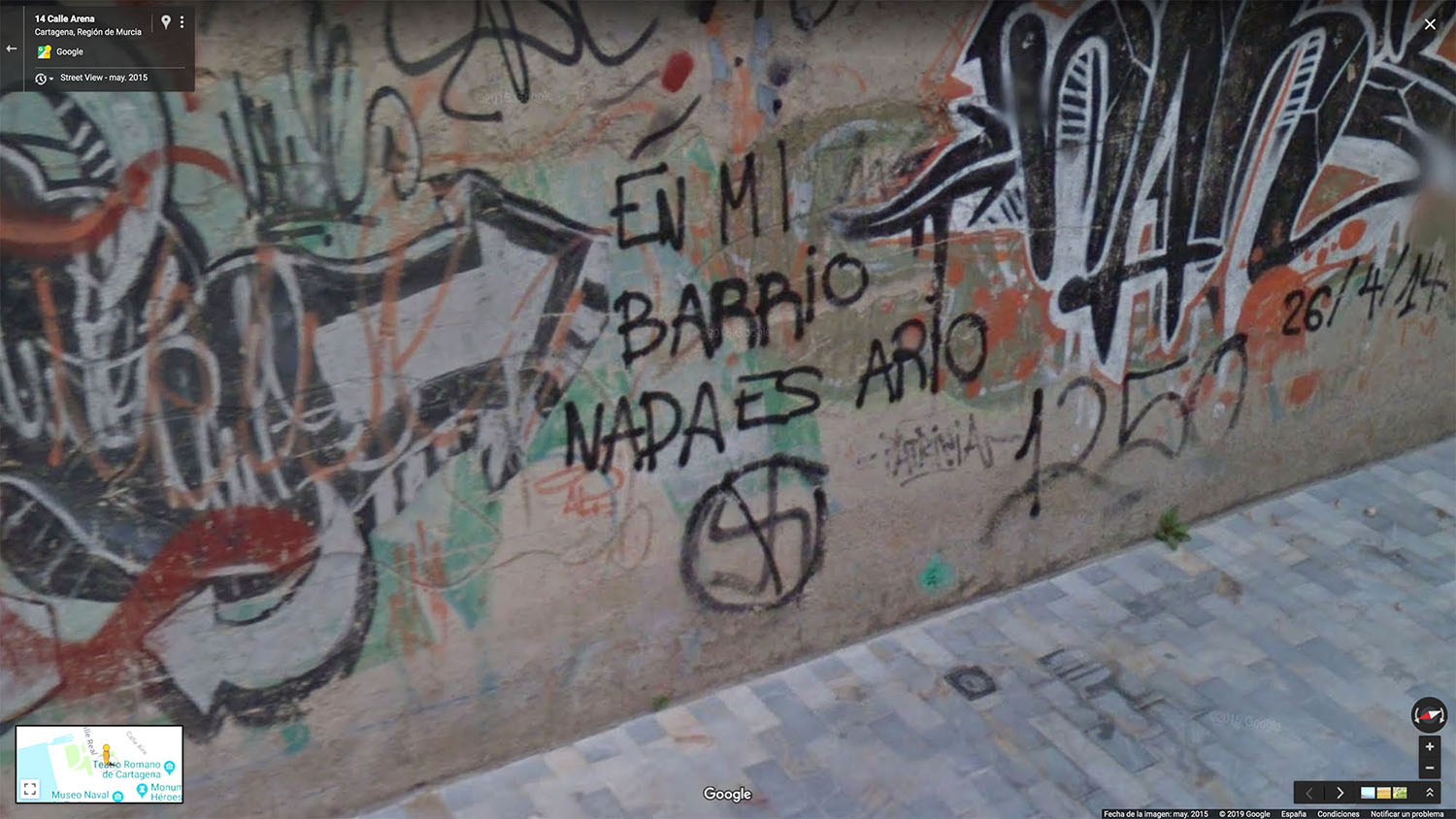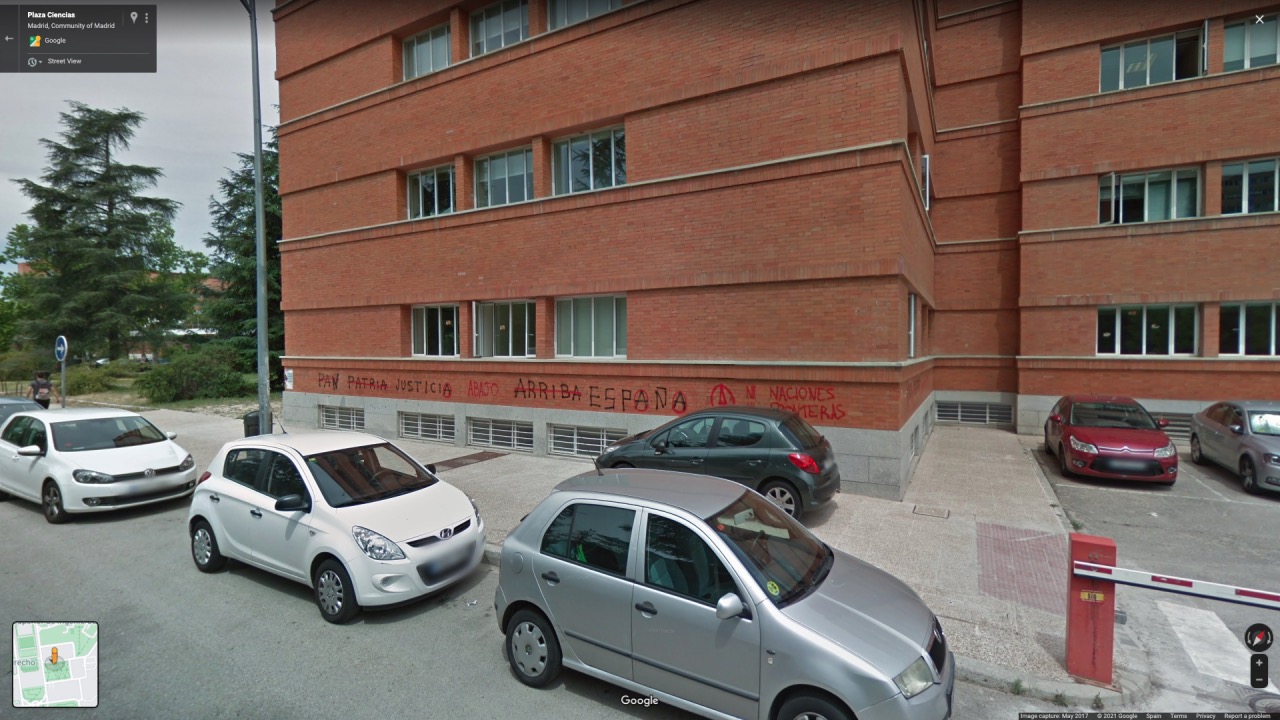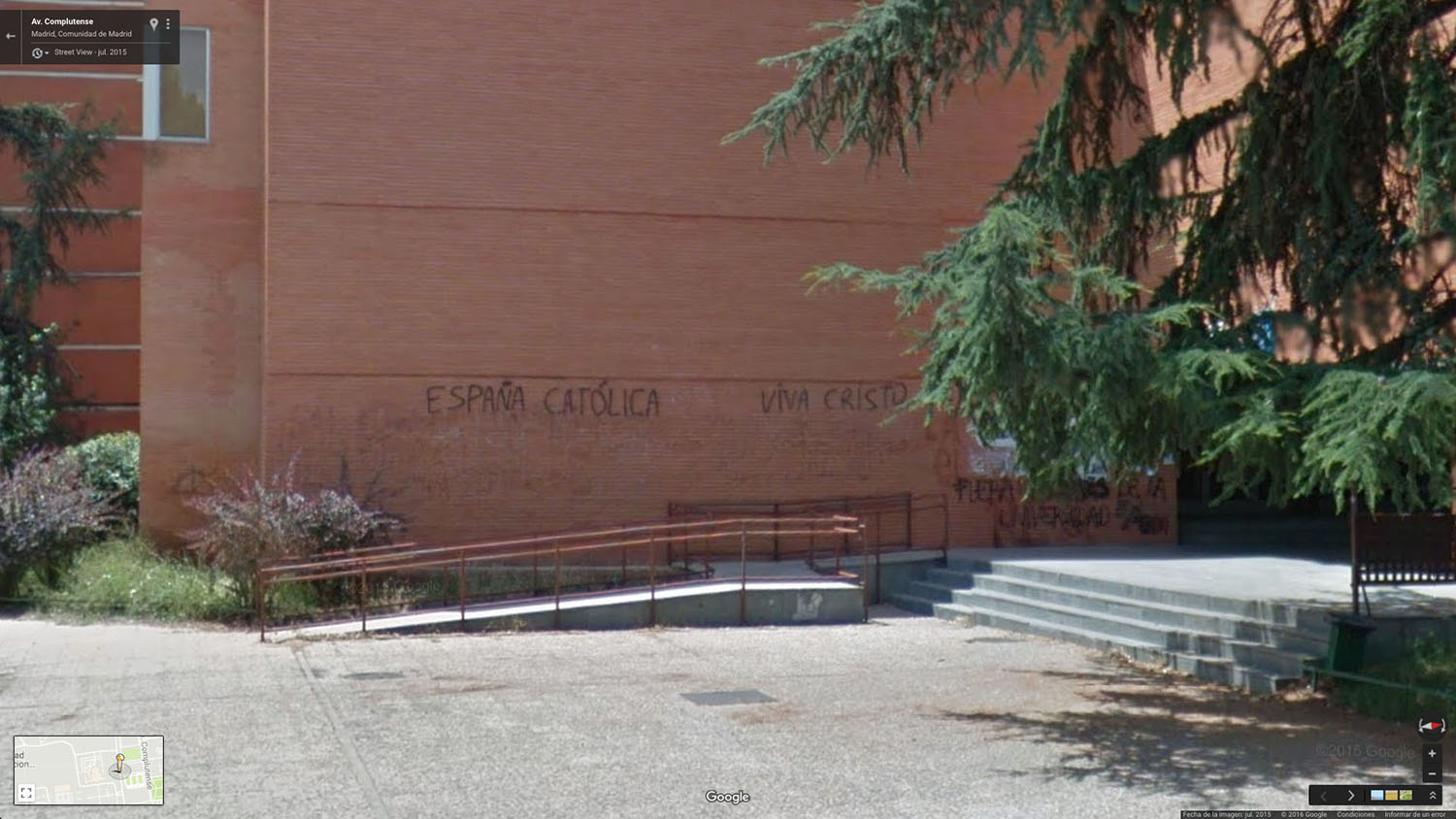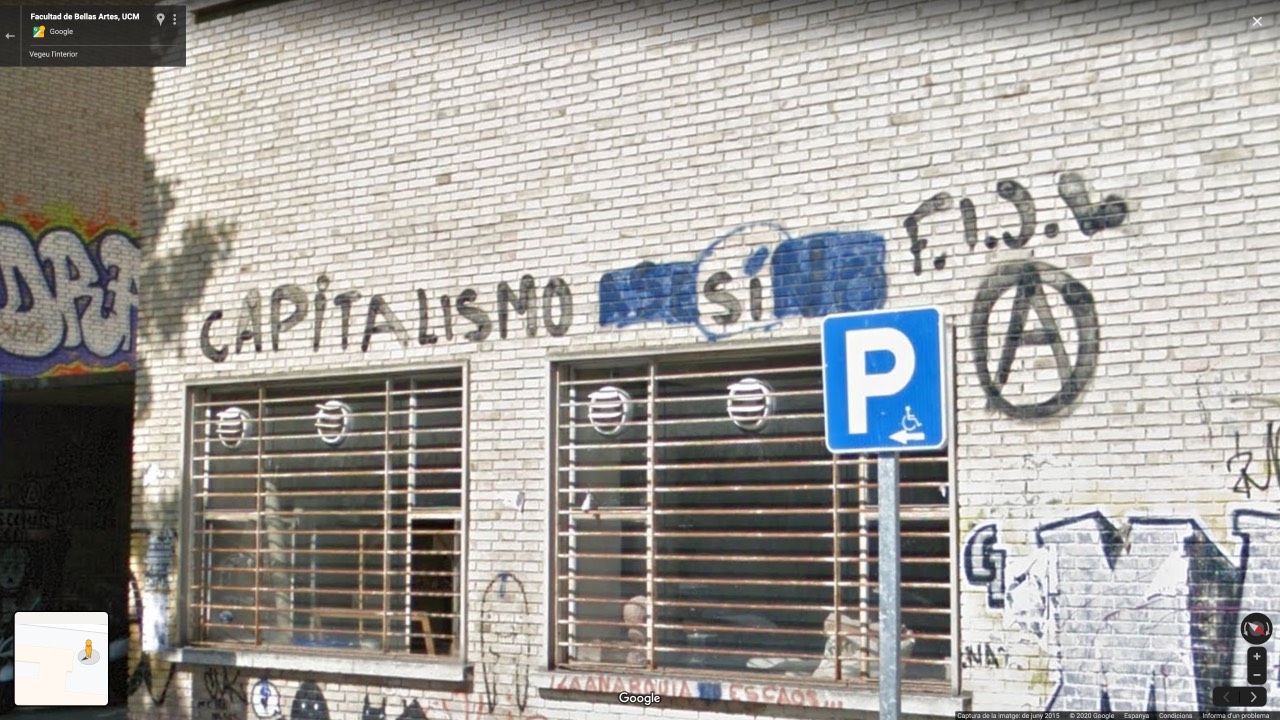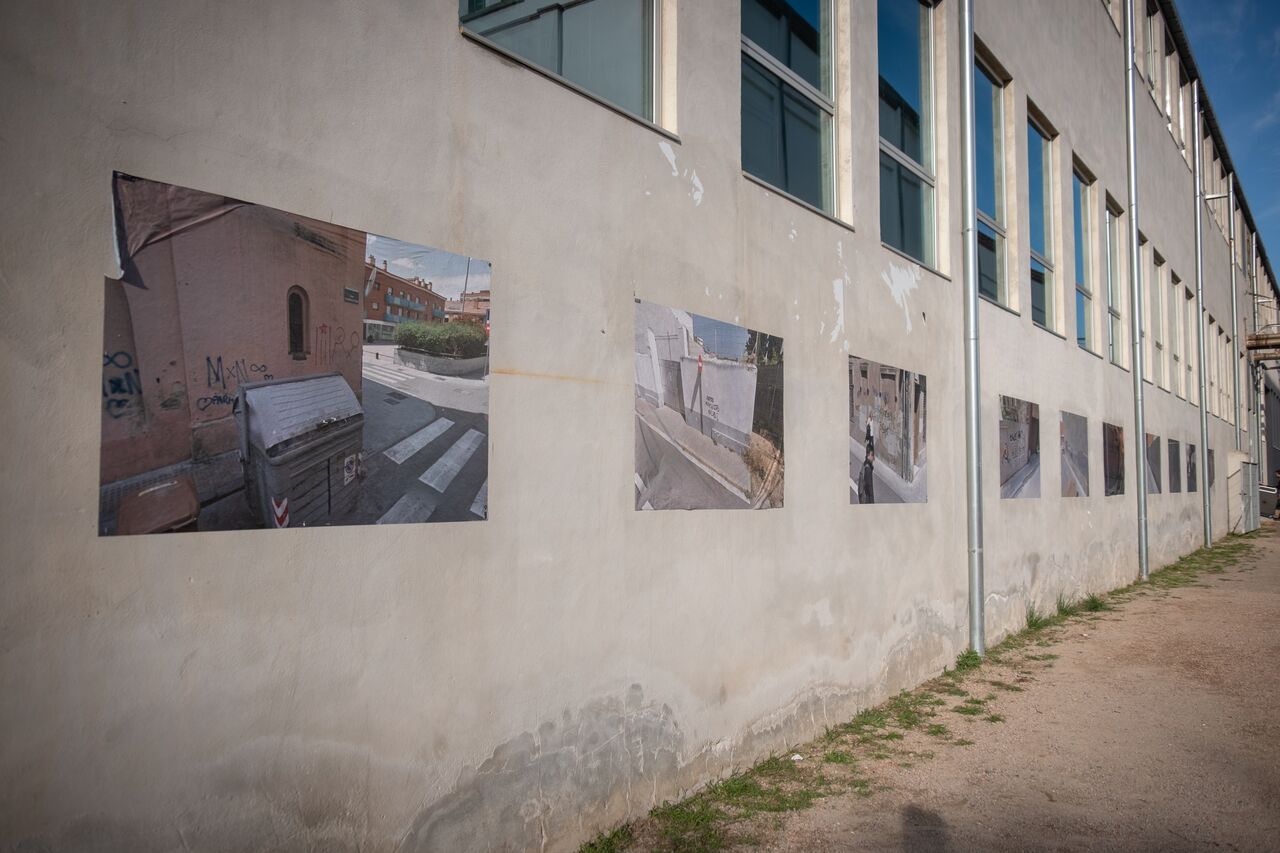 Vista de exposición / Exhibition view: «Mostra d'Art Urbà», Roca Umbert F.A. (Granollers, Barcelona)