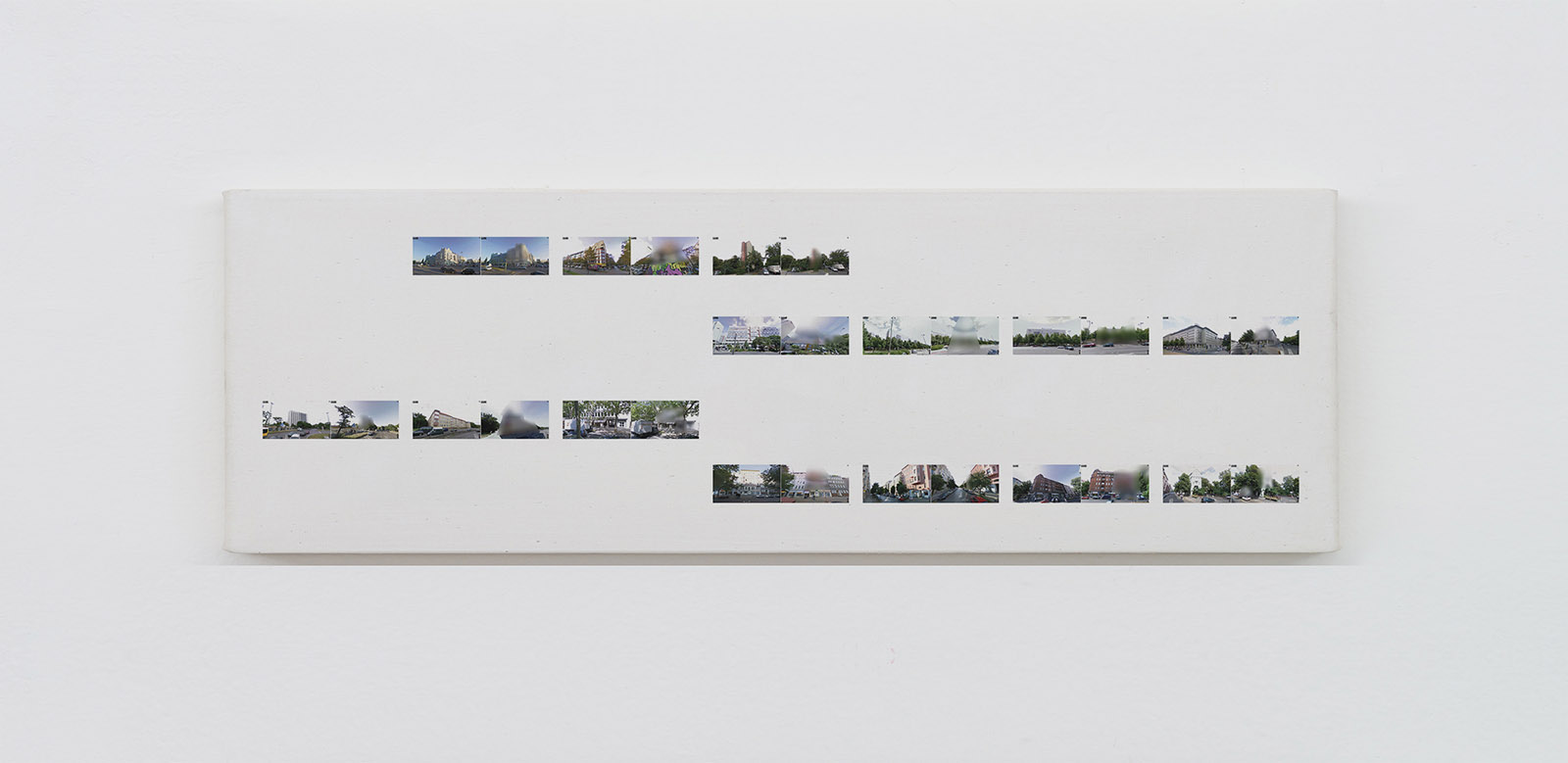 Privacidad interrumpida
2017

Serie de fotografías. Capturas de pantalla de Google Street View
Al incorporar Alemania a Google Street View, en 2010, miles de ciudadanos pidieron que las fachadas de sus viviendas y otros elementos urbanos fueran borrados de la plataforma. Un 3% de fachadas alemanas -más de 200.000- están borrosas en Street View. Sin embargo, existen errores en este proceso de borrado, "puntos muertos" desde los que es posible ver fachadas que deberían estar borrosas. El trabajo muestra algunos de estos errores tomando como referencia el libro de Franz Hessel "Paseos por Berlín", publicado en 1929. Este texto es un testimonio de la ciudad a través del paseo y la deriva y de Hessel como observador atento. Street View deviene el escenario de un remake en el que, como paseante virtual, capto los momentos precisos en los cuales Google ha errado a la hora de borrar sus fachadas. .


Series of photographs. Screenshots from Google Street View
When Google launched German imagery in Street View (2010), thousands of citizens from that country requested Google to eliminate the façades of their houses and other elements. Around 3% of façades in Germany (more than 200.000) are blurred in Street View. However, mistakes can be found within this blurring process, "dead points" from where it is possible to see façades that should be blurred. The work shows some of these errors taking as reference Franz Hessel's book "Spazieren in Berlin", published in 1929. This text has become a testimony of the city through the observing eyes of Hessel and his walks and drifts. Street View is the scenario of a remake and I, as a virtual walker, capture the precise angles where Google has made a mistake. .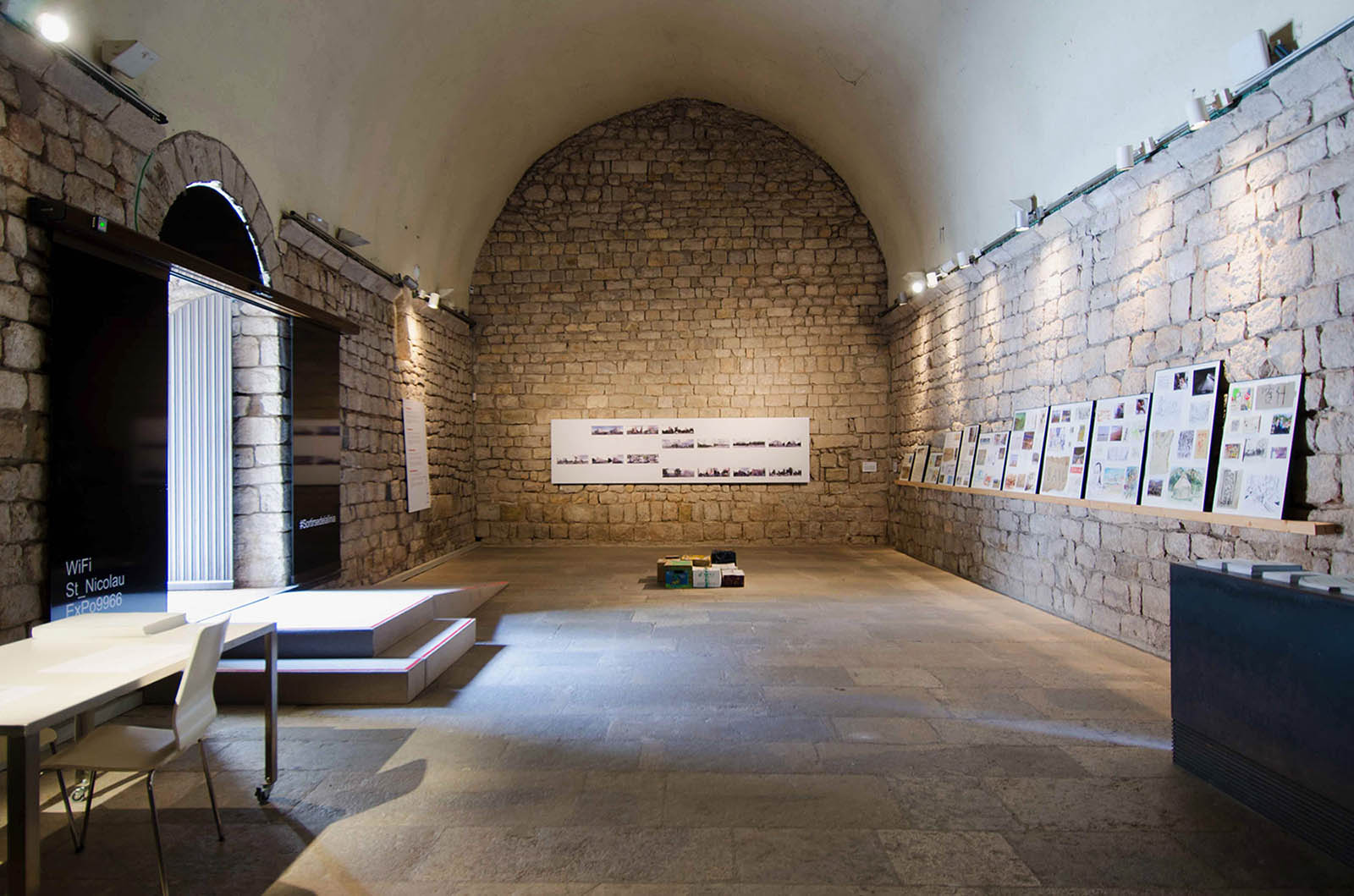 Vista de exposición / Exhibition view. Sortir-se de la línia, at Bòlit, Centre d'Art Contemporani