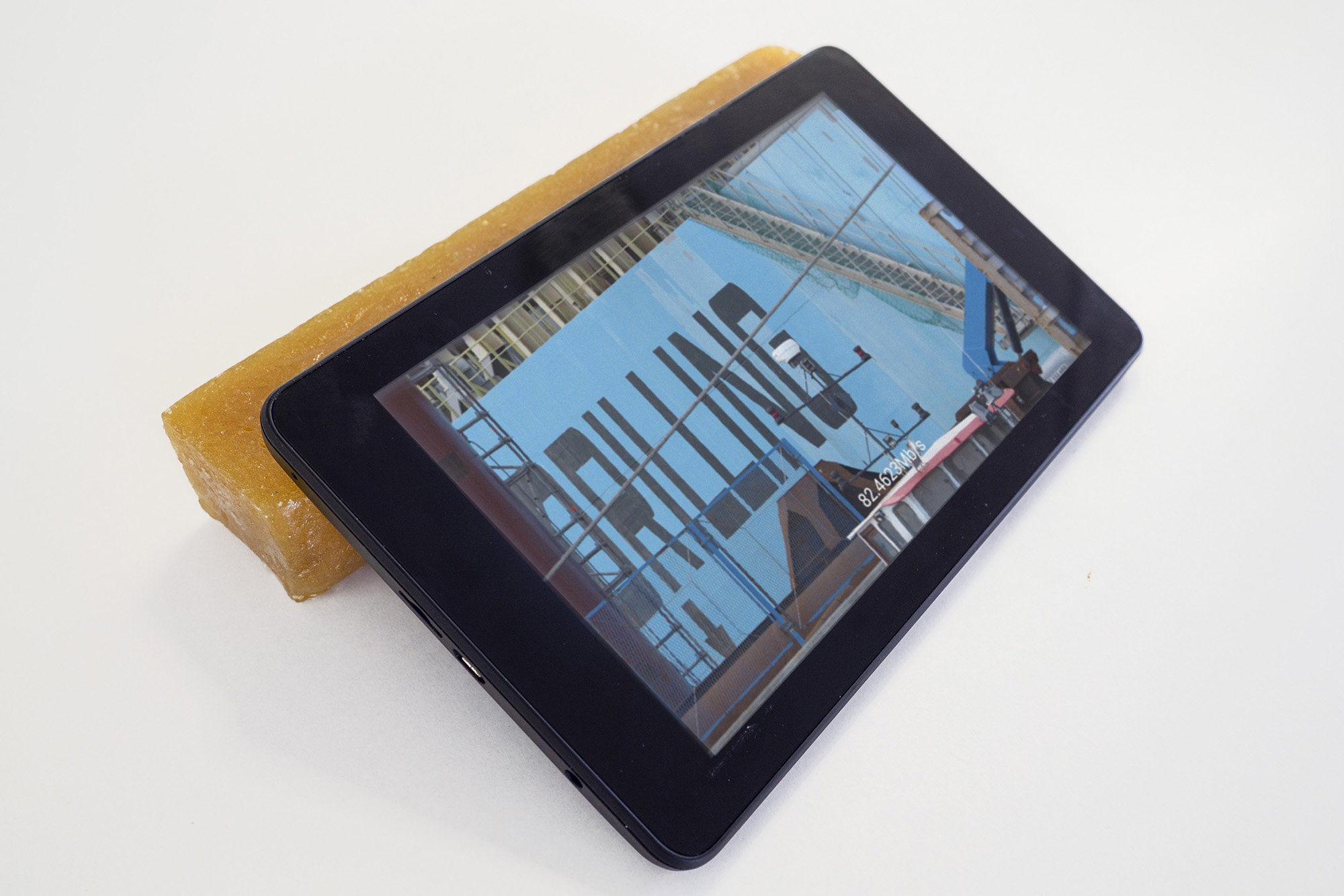 TOCAR TIERRA
2020

Vídeo monocanal con datos a tiempo real y resina de pino
Buques de extracción y plataformas petrolíferas grabadas en las Islas Canarias, en concreto, en el puerto de Las Palmas de Gran Canaria, aparecen a través de detalles y movimientos lentos. Sobre las imágenes, se muestra a tiempo real la velocidad de conexión a Internet gracias a la cual se está reproduciendo el propio vídeo. La pieza se apoya sobre resina de pino, un material muy utilizado en la impermeabilización de barcos que contribuyó a la expansión colonial y sustituido progresivamente por plásticos y cauchos sintéticos. La longitud de esta base corresponde a la del palmo estandarizado en el siglo XIX (20.873cm) en Castilla, una dimensión antrópica que señala de algún modo la medida del trabajo.


Single-channel video with real-time data and pine resin
Drillships and oil rigs filmed in the Canary Islands, specifically in the port of Las Palmas de Gran Canaria, are shown through details and slow movements. Over the images, the speed of the Internet connection is shown in real time, thanks to which the video itself is being played. The piece rests on pine resin, a material widely used for waterproofing ships, which contributed to colonial expansion and was progressively replaced by plastics and synthetic rubbers. The length of this base corresponds to that of the standard span in the 19th century (20.873cm) in Castile, an anthropic dimension that somehow points to the measure of labour.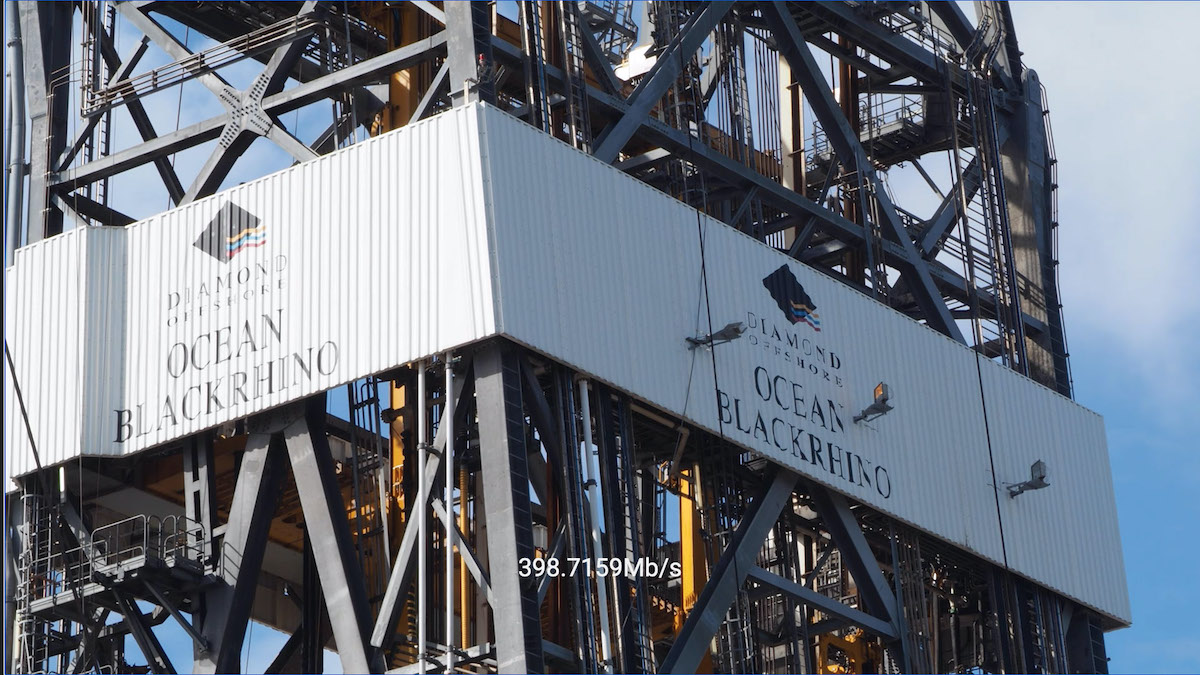 Con el apoyo de las "Ayudas para la investigación, creación y producción artísticas en el campo de las artes visuales" del Ministerio de Cultura y Deporte