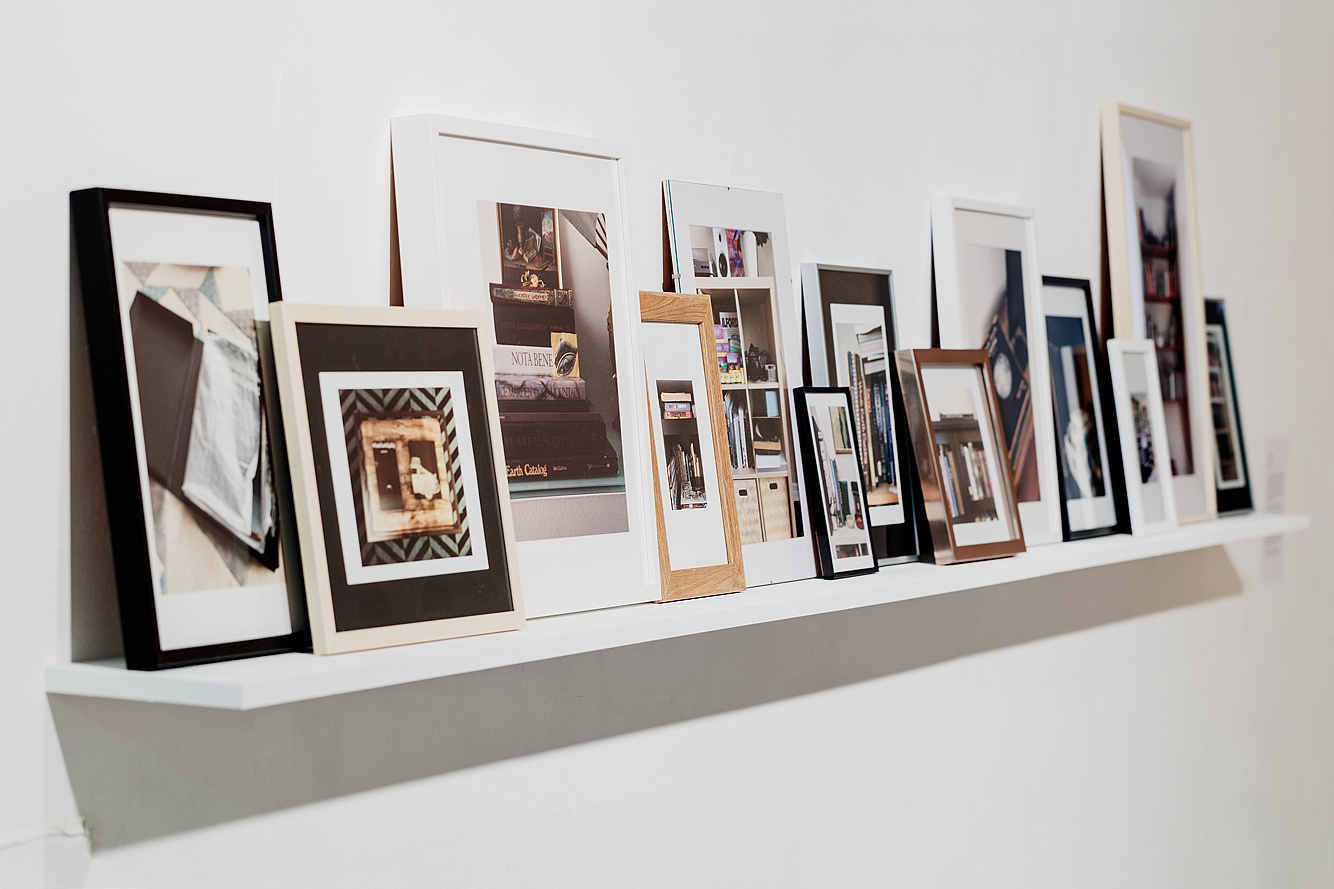 MAKE ROOM
2018

13 impresiones sobre papel de archivo
Serie de fotografías tomadas por usuarios de Instagram que tienen copias del Whole Earth Catalog* en casa. Encuentro estos usuarios explorando el tag #wholeearthcatalog, ya que previamente han posteado imágenes de la publicación en sus timelines. Les pido que me envíen una fotografía del lugar donde normalmente guardan su copia o copias del Whole Earth Catalog. El resultado es una colección de imágenes que muestran estanterías, libros, objetos y muebles. El trabajo rastrea la presencia actual de la publicación y configura una mirada a espacios privados con el hilo conductor del catálogo


13 inkjet prints on archival paper
A series of photographs taken by Instagram users who have copies of the Whole Earth Catalog* at home. I find these users exploring the #wholeearthcatalog tag, since they have previously posted images of the publication on their timelines. I ask them to take and send me a picture of the place where they normally keep their copy or copies of the Whole Earth Catalog. The result is a collection of images that show shelves, books, objects and furniture. The work traces the current presence of the publication and configures a look at private spaces through the common thread of the catalogue.
Producido por / Produced by Nieuwe Vide (Haarlem, Netherlands) for «We are as Gods and might as well get good at it», group exhibition around the Whole Earth Catalog.

Contribuciones / Contributors: Alexandra Deschamps-Sonsino, Alisa Smith, Late Fate, Matthew Dupuis, Maureen Paley, Melissa Gorman, Michael Lahey, Michelle van Aalst, Sam Leach, Sandy Curth, Stephan Hamberger, Thierry Brunfaut, Yuyang Luo (Victor).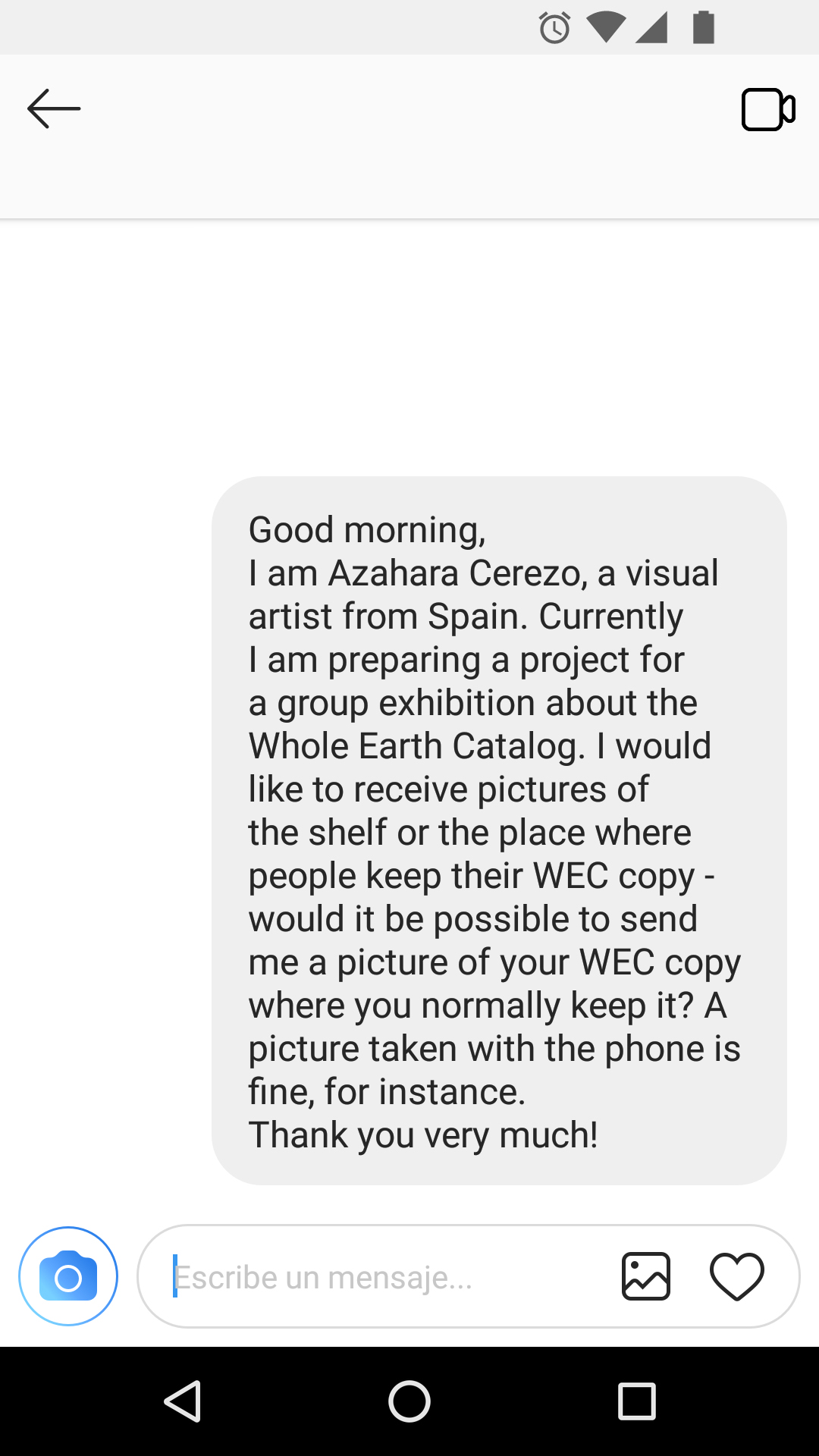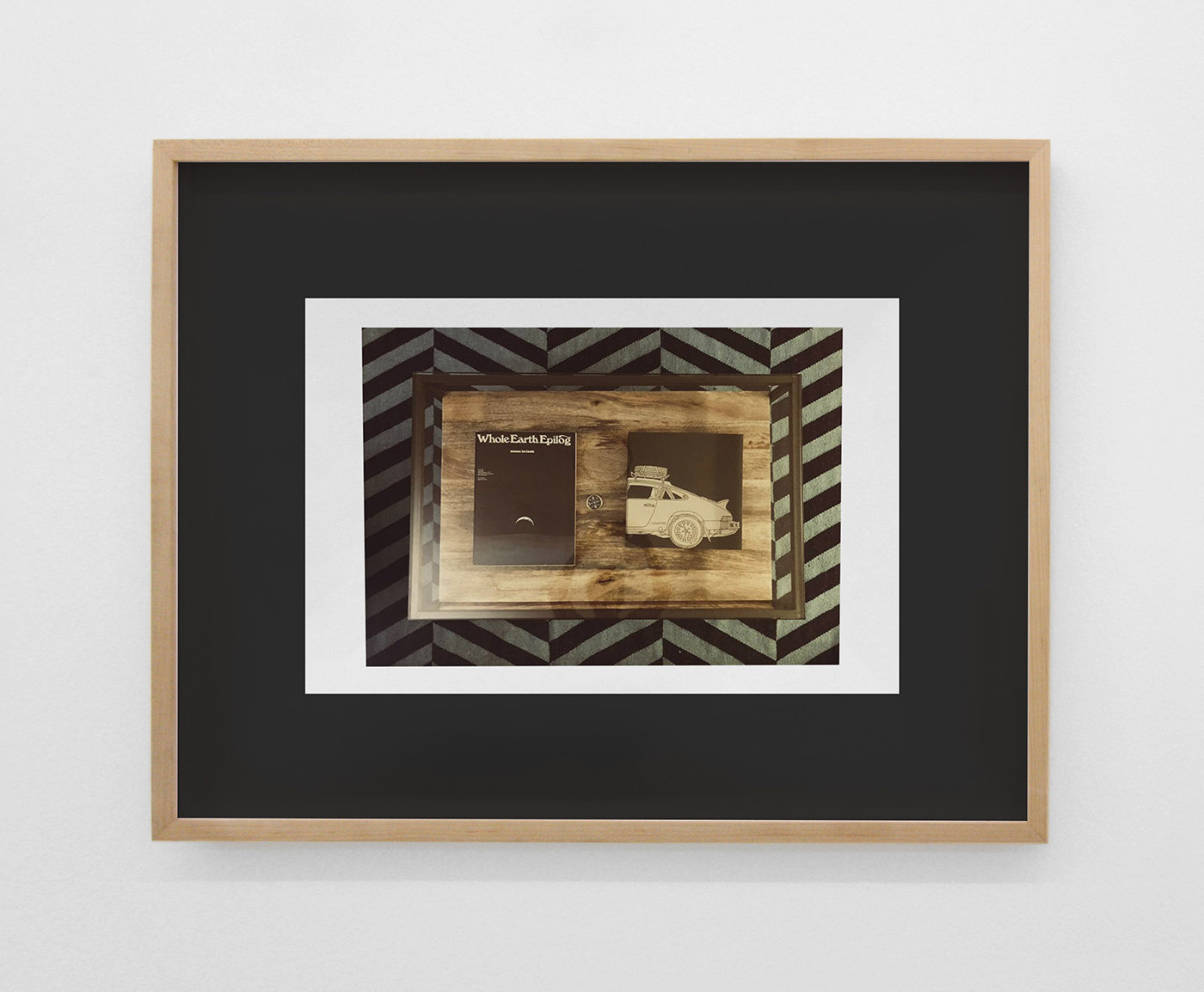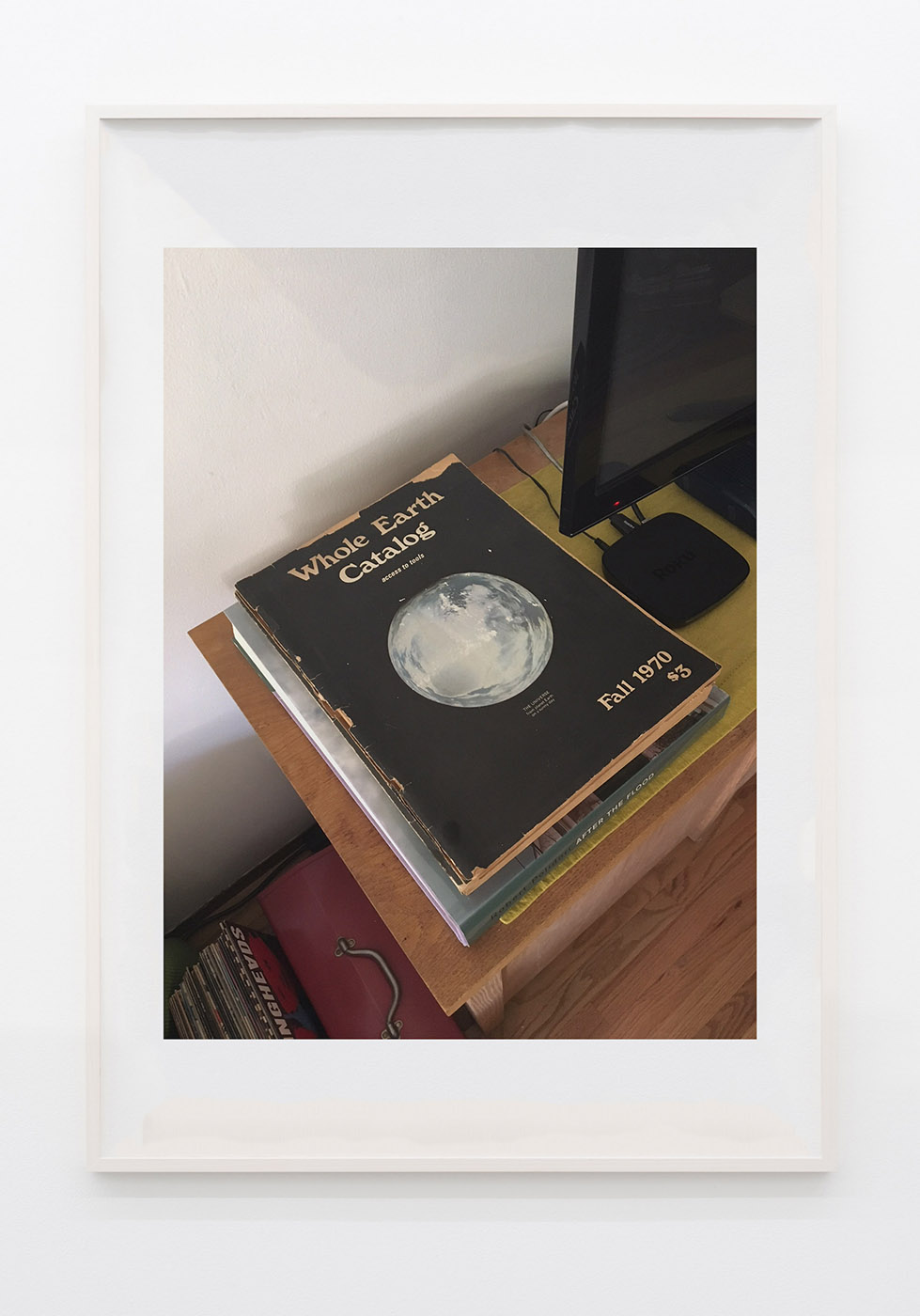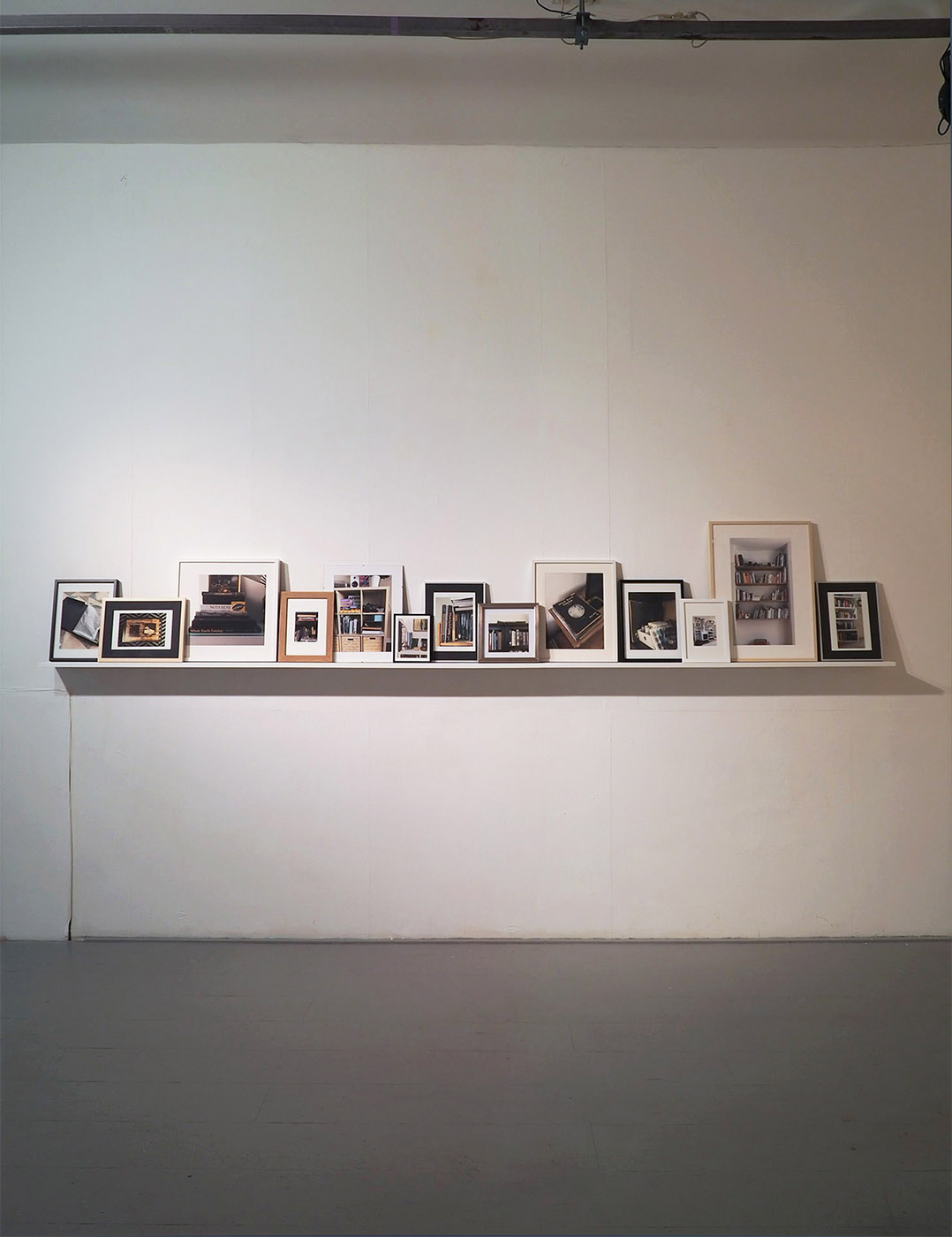 (Last) Bogdan Bordeianu