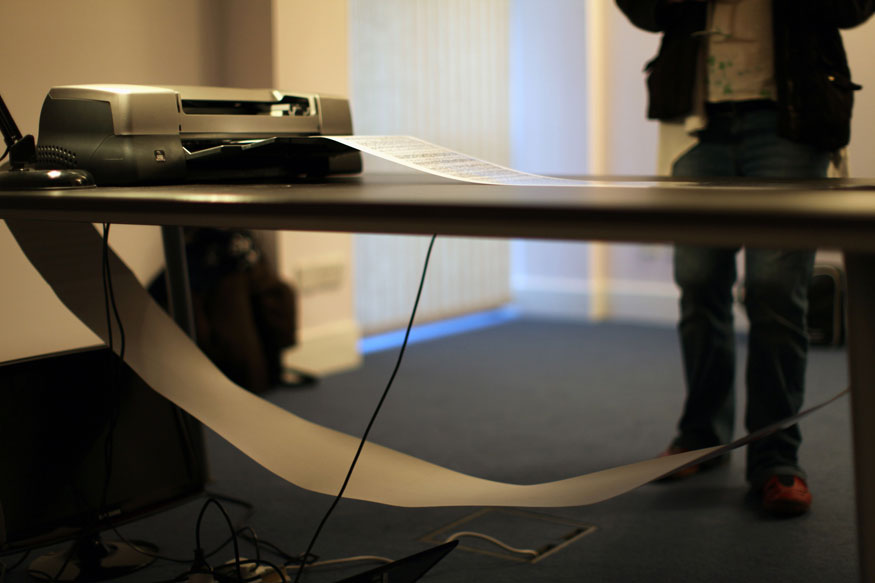 Small print
2012

Instalación: impresora y loop de papel
Traducción de partes de textos relevantes de la historia de Irlanda del Norte (Acuerdo de Viernes Santo, Declaración de Downing Street, informes acerca del Bloody Sunday etc.). Cada fragmento, en inglés, es copiado y pegado en Google Translator, que lo traduce a irlandés. El resultado es copiado y pegado en Translator otra vez y traducido al inglés una vez más. La misma operación es realizada del inglés al irlandés y del irlandés al inglés repetidamente, de modo que el texto final tiene un significado diferente, incluso un sentido opuesto al original. La instalación final consta de un papel en loop de cinco metros y una impresora que se activa al detectar un usuario en el espacio expositivo.
Translation of parts of relevant texts in the Northern Ireland's history (Good Friday Agreement, Downing Street Declaration, Bloody Sunday reports…). Every excerpt is copied and pasted on Google Translator, which translates it into Irish. The result is copied and pasted again and Google Translator translates it into English once again. The same operation is done from English to Irish and from Irish to English again and again, until the final text has a different meaning from the original one, even it is the contrary. The final installation is formed by a five meters long paper in loop and a printer that works when a user is detected.


Residencia en / Residency at Digital Arts Studios. Belfast (Northern Ireland)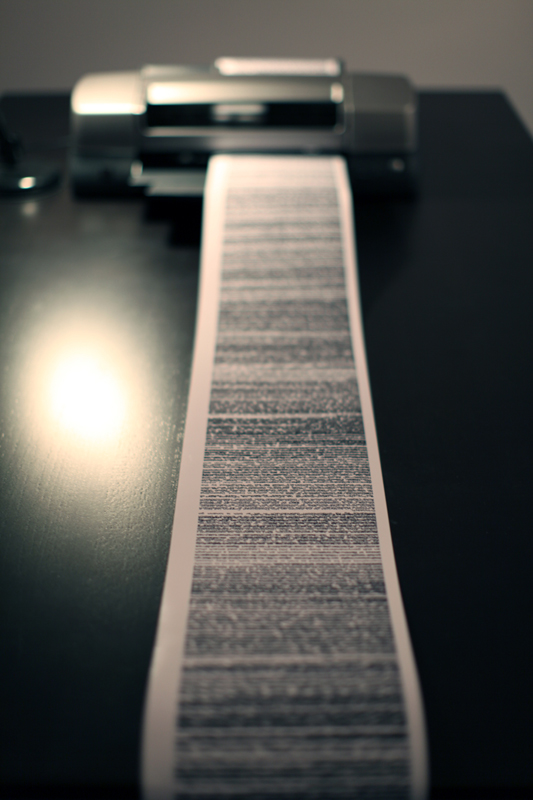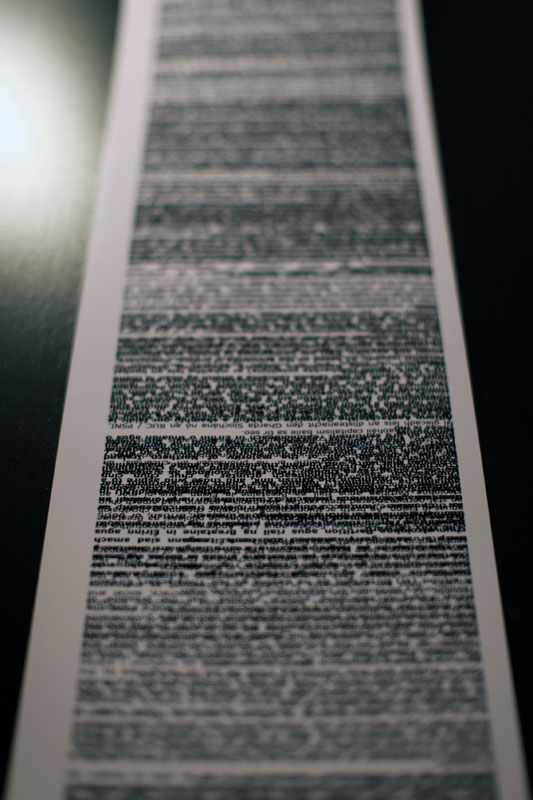 Catherine Devlin