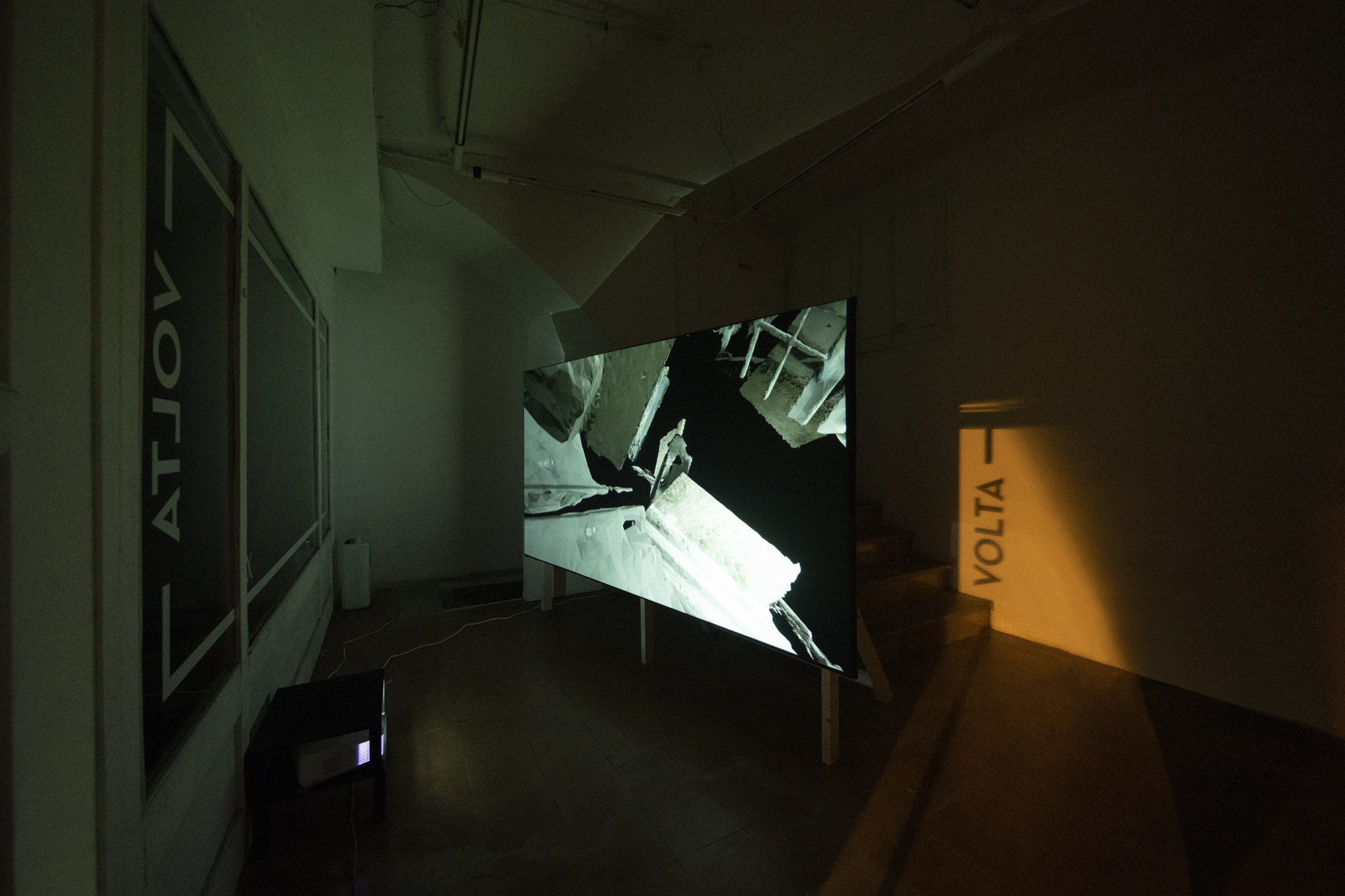 LA INTENSITAT DE MILIONS DE SOLS MINÚSCULS
2022. Single-channel video (5')

"La intensitat de milions de sols minúsculs" se acerca a la materialidad de las infraestructuras telemáticas mediante un video realizado a partir de escaneos 3D de rincones y elementos de un solar donde se está construyendo un centro de datos. Situado en la zona del Parc Logístic de Barcelona, ocupará más de 20.000 metros cuadrados y tendrá cuatro plantas. La pieza se pregunta por las escalas desde las cuales imaginar y transitar los bits que se encarnarán como electrones, proponiendo recorridos alterados por la espacialidad física.
Para la exposición individual en La Volta (Girona), se muestra el vídeo desde el interior del espacio expositivo, impidiendo el acceso al mismo y provocando así una distancia en alusión a la dificultad habitual para acceder a los recintos de circulación y almacenaje de datos.

"La intensitat de milions de sols minúsculs" (The intensity of millions of tiny suns) approaches the materiality of telematic infrastructures through a video made from 3D scans of details and elements of a site where a data centre is being built. Located in the Parc Logístic area of Barcelona, it will occupy more than 20,000 square metres and will have four floors. The piece examines the scales from which to imagine and transit the bits that will be embodied as electrons, proposing altered routes through physical spatiality.
For the solo exhibition at La Volta (Girona), the video is shown from inside the exhibition space, preventing access to it and thus creating a distance in allusion to the usual difficulty of accessing the circulation and data storage areas.

Animación 3D / 3D animation: c41582028
Agradecimientos / Thanks to Andreu Molins, Jordi Miquel Riera, Rita Andreu
Con el apoyo de las Becas Barcelona Crea (Ajuntament de Barcelona) / Supported by the Barcelona Crea grants (Barcelona City Council)

Vídeo completo próximamente / Full video coming soon



Vistas de exposición / Exhibition views at La Volta (Girona)