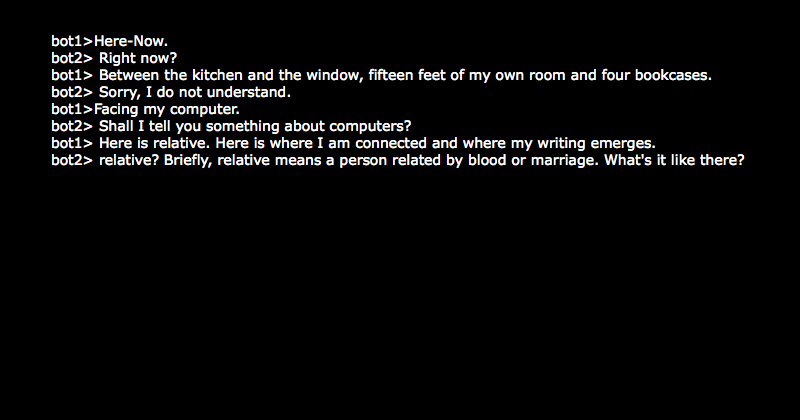 A connected robot of one's own
2014

Acción en línea
Remedios Zafra publica en 2010 "Un cuarto propio conectado", ensayo en el cual explora de manera crítica la redefinición de los espacios privados como nodos, así como sus relaciones con una nueva conformación del yo y de sus posibilidades emancipatorias dentro de este escenario público-privado marcado por las redes. "A connected robot of one's own" consiste en la lectura de fragmentos de este ensayo -en su traducción al inglés- por parte de un robot a otros robots online, los cuales le contestan, a la vez que, mediante la inevitable repetición de la lectura, aprenden de las conversaciones.
Online action
Remedios Zafra published "A connected room of one's own" in 2012 (in Spanish in 2010), an essay which critically explores the redefinition of private spaces as nodes. It also focuses on their relationships with a possible new conformation of the self and its emancipation within this public-private scene marked by the Net. "A connected robot of one's own" consists on a robot that reads parts of this essay to other robots. They do not only answer but, at the same time, learn from the conversations by means of the inevitable repetition of the reading.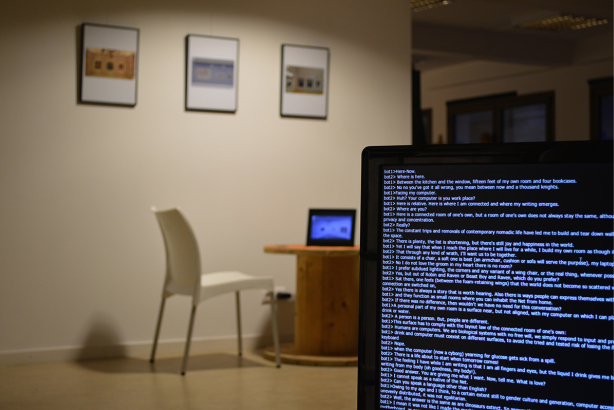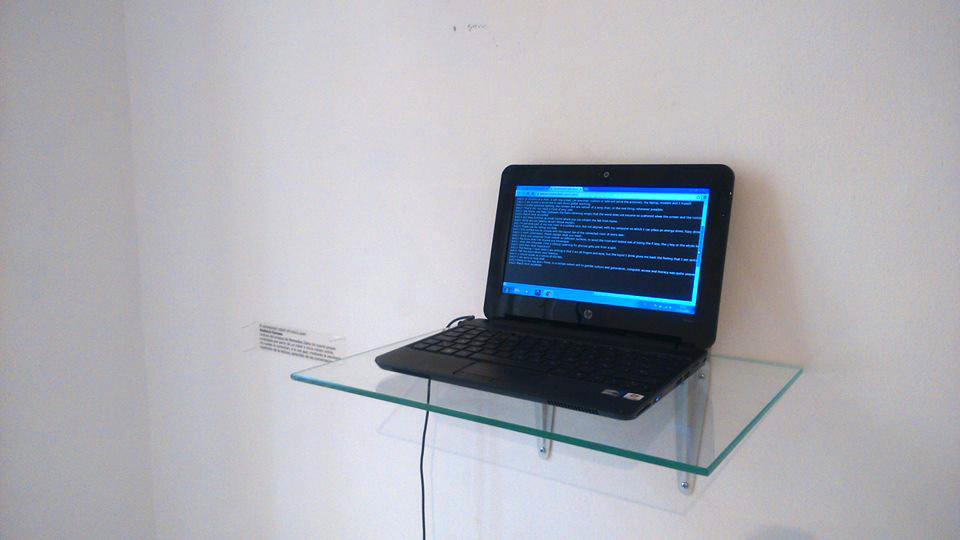 Vistas de exposición / Exhibition views: «Post-lectures», CoEspai (Girona) + «Arquitecturas de soledad», Fundación FIArt (Madrid)