When speed skating is brought into the spotlight
2014-2015. Installation: two single-channel videos and 21 autographs
Antonio Gomez Fernandez es un ex patinador español de velocidad sobre hielo que, sin apoyo institucional, participó en varios campeonatos a finales de los 70 y se convirtió en un personaje popular en Holanda, aunque sigue siendo un desconocido en su país. A partir de esta historia, el proyecto se acerca a este deporte como elemento cultural de Holanda y al aparato organizativo y económico que lo rodea, en el cual los patinadores son casi tan populares como los futbolistas. El trabajo se compone de dos vídeos (una retransmisión de la televisión holandesa en la que se ve al patinador español compitiendo y otro del montaje de la pista de hielo de La Haya) y de 21 autógrafos de patinadores holandeses, algunos de los cuales han sido comprados a través de Ebay y otros falsificados.
Antonio Gomez Fernandez is a former Spanish ice speed skater that took part in a few championships in the late 70′s, although he had no economic support from institutions. He became very famous in Holland, but remains unknown in his country. This story is the starting point to focus the work on the role of speed skating as a cultural element in Holland, as well as on the organizational and economic elements that surround it, where skaters are almost as popular as football players. The work is formed by 2 videos (an old Dutch TV broadcast in which the Spanish skater is competing and a video of the workers setting up the ice rink at the Hague) and 21 autographs of Dutsch skaters. Some of them were bought on Ebay and the rest were falsified. .
Residency at 1646 (The Hague, Netherlands).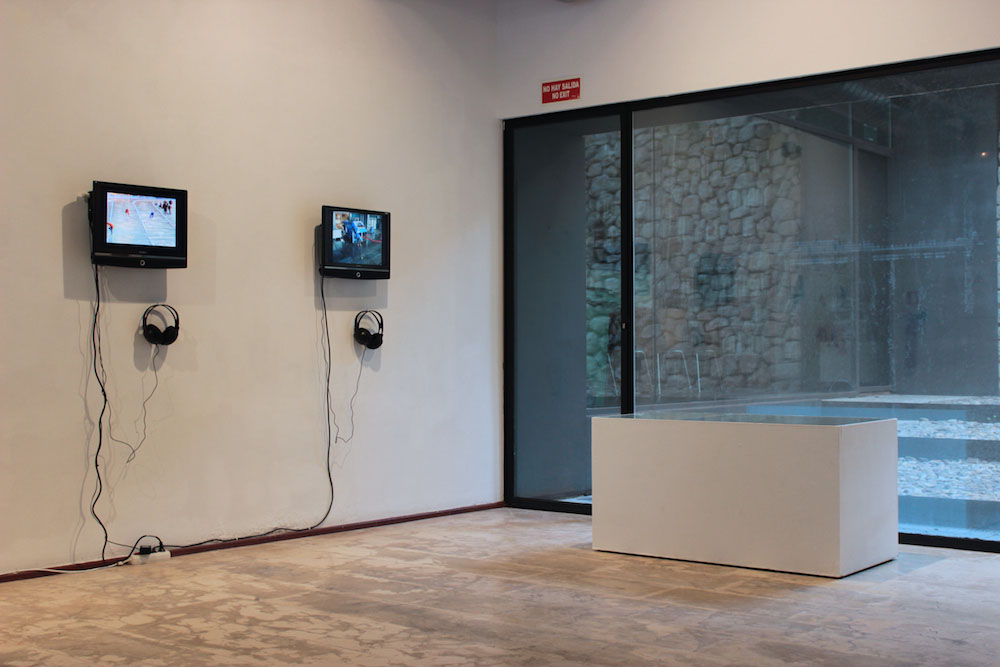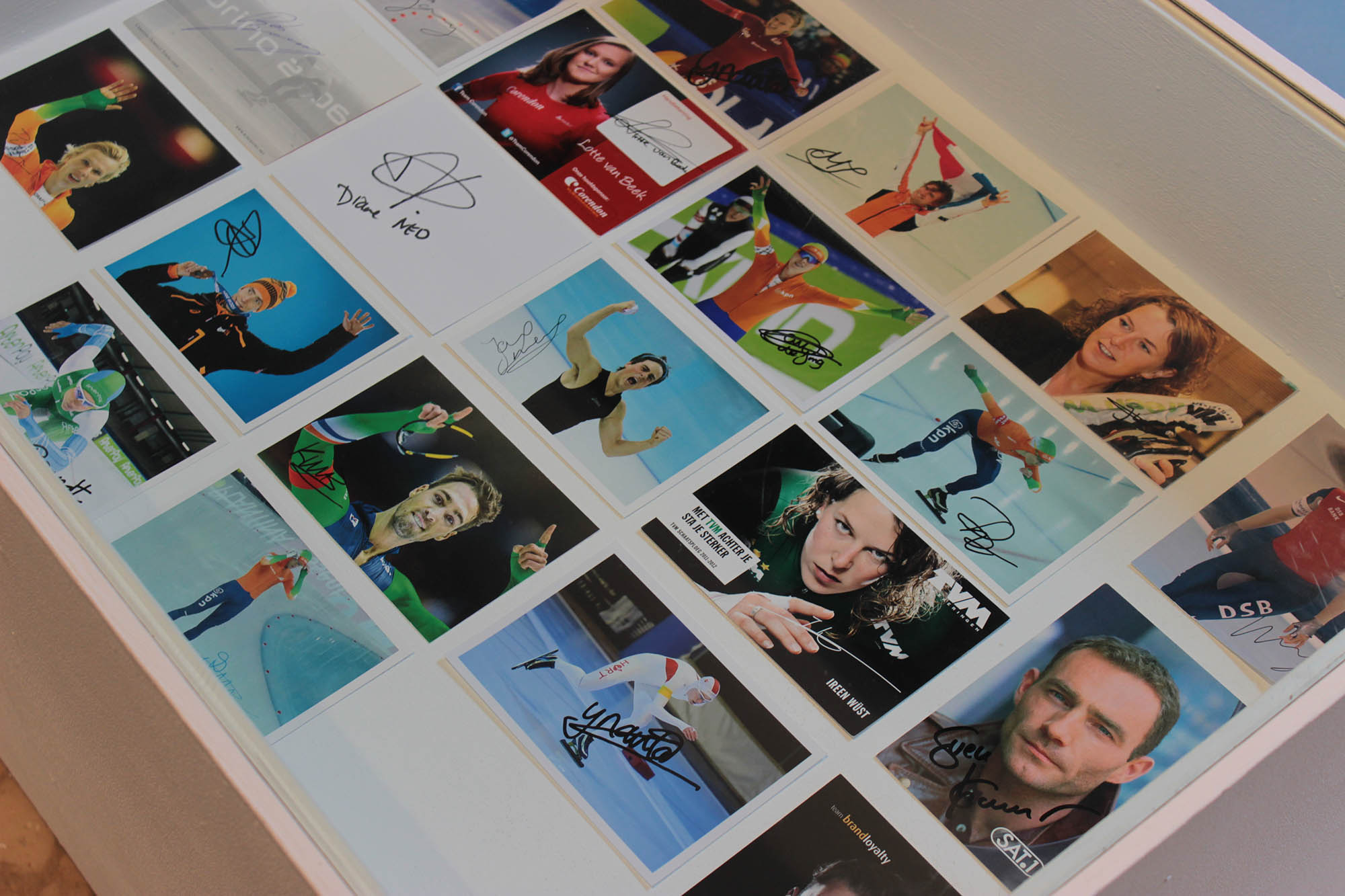 Exhibition views. Solatge, group show at Son Tugores (Alaró, Mallorca)