2019. Inkjet prints (29.7x21cm) / Publication (14.8x21cm)
En 1942, bajo la Ocupación alemana, se retira del espacio público la escultura en bronce realizada por Charles Théodore Perron como monumento al trabajo. Igual que otro millar de esculturas entre 1940 y 1944 en Francia, es fundida para usar el material en industria, sobre todo, bélica. De esta escultura queda una peana vacía con la inscripción "Hommage au travail" en una plaza de Ivry sur Seine, a las puertas de París. Partiendo de esta falla escultórica, planteo a varios profesionales que realicen una propuesta para restituir un monumento al trabajo ausente. Encargo los bocetos a diseñadores 3D que ofrecen sus servicios en una plataforma virtual para autónomos de todo el mundo, la cual se basa en un flujo continuo de trabajo inmaterial bajo parámetros de deslocalización, competencia e inmediatez. El trabajo está formalmente concebido como pieza de pared y publicación al mismo tiempo, un gesto inacabado desde la fragmentación de esculturas y conversaciones.
In 1942, under the German Occupation, the bronze sculpture made by Charles Théodore Perron as a monument to work was removed from public space. Like a thousand of sculptures throughout France between 1940 and 1944, it was cast to use the material in different industries, especially warfare. From this sculpture remains an empty pedestal with the inscription "Hommage au travail" sitting today in a square of Ivry sur Seine, at the gates of Paris. Taking this lack of sculpture as a starting point, I ask several professionals if they can make a proposal to restore an absent monument to work. Sketches are entrusted to 3D designers through a virtual platform for freelancers from all over the world, which is based on a continuous flow of immaterial work under parameters of delocalisation, competition and immediacy. The work is at the same time a wall piece and a publication, an unfinished gesture from the fragmentation of sculptures and conversations.
Residency and solo exhibition at art3 (Valence, France). Exchange programme with Homesession (Barcelona)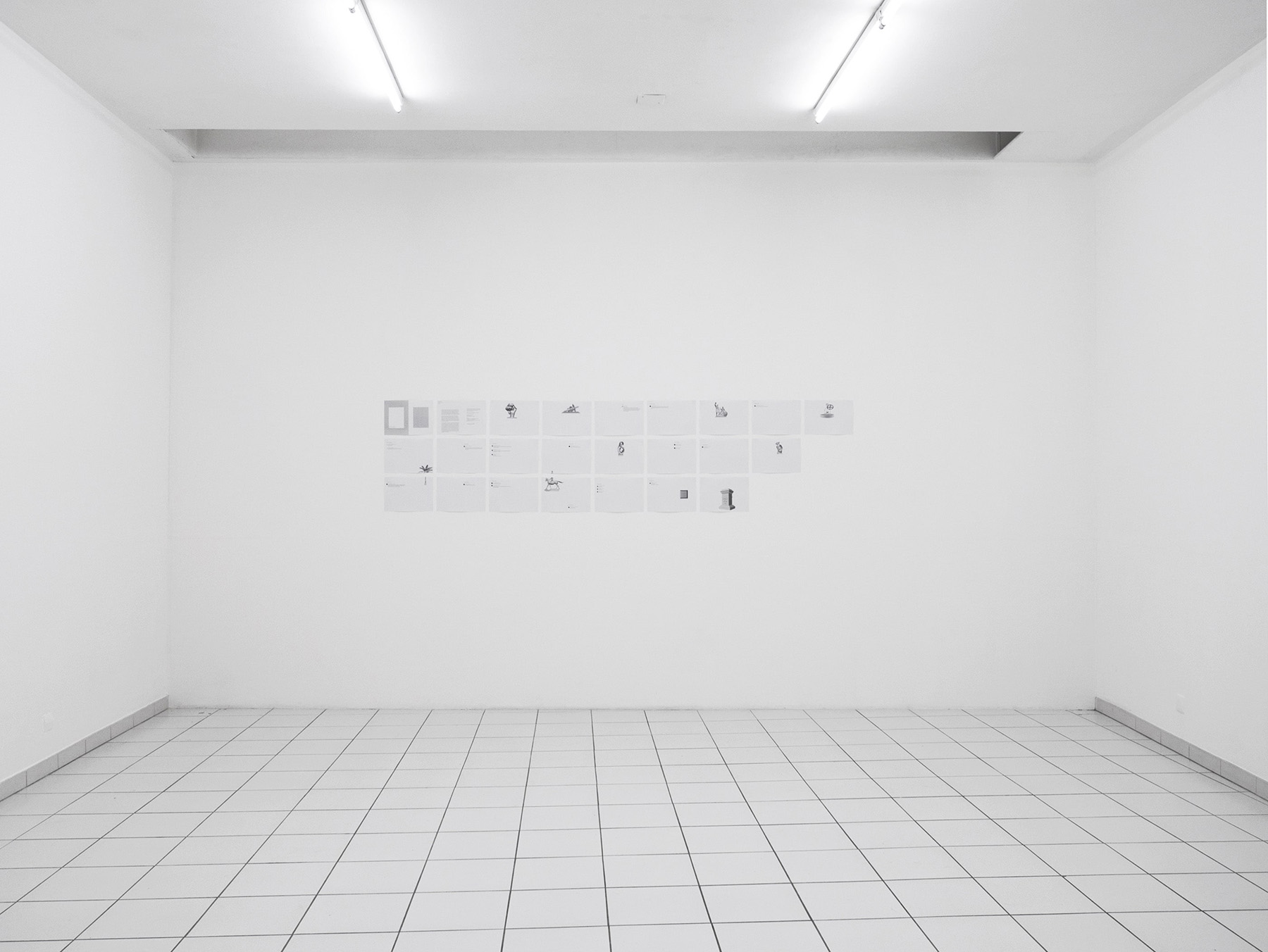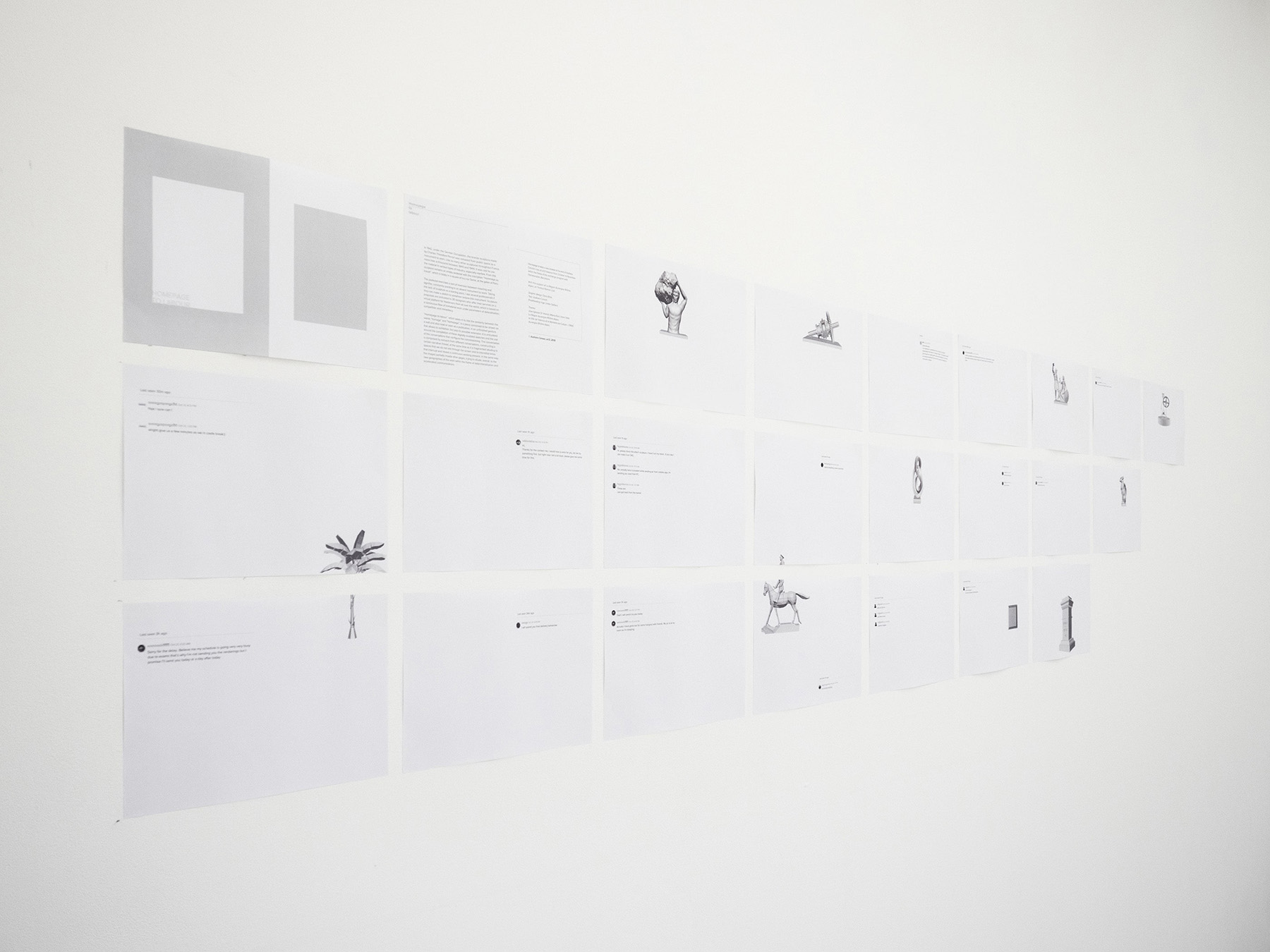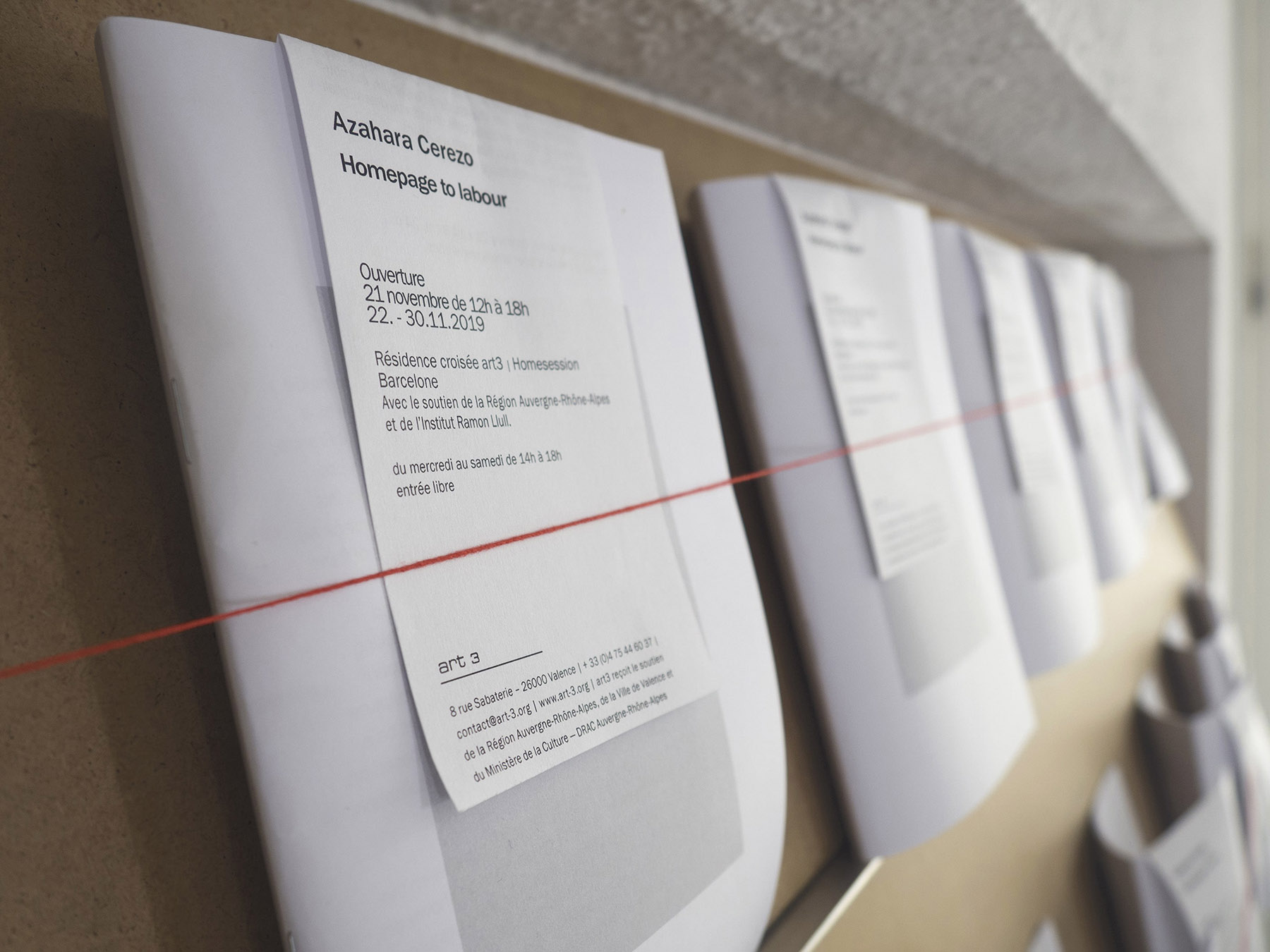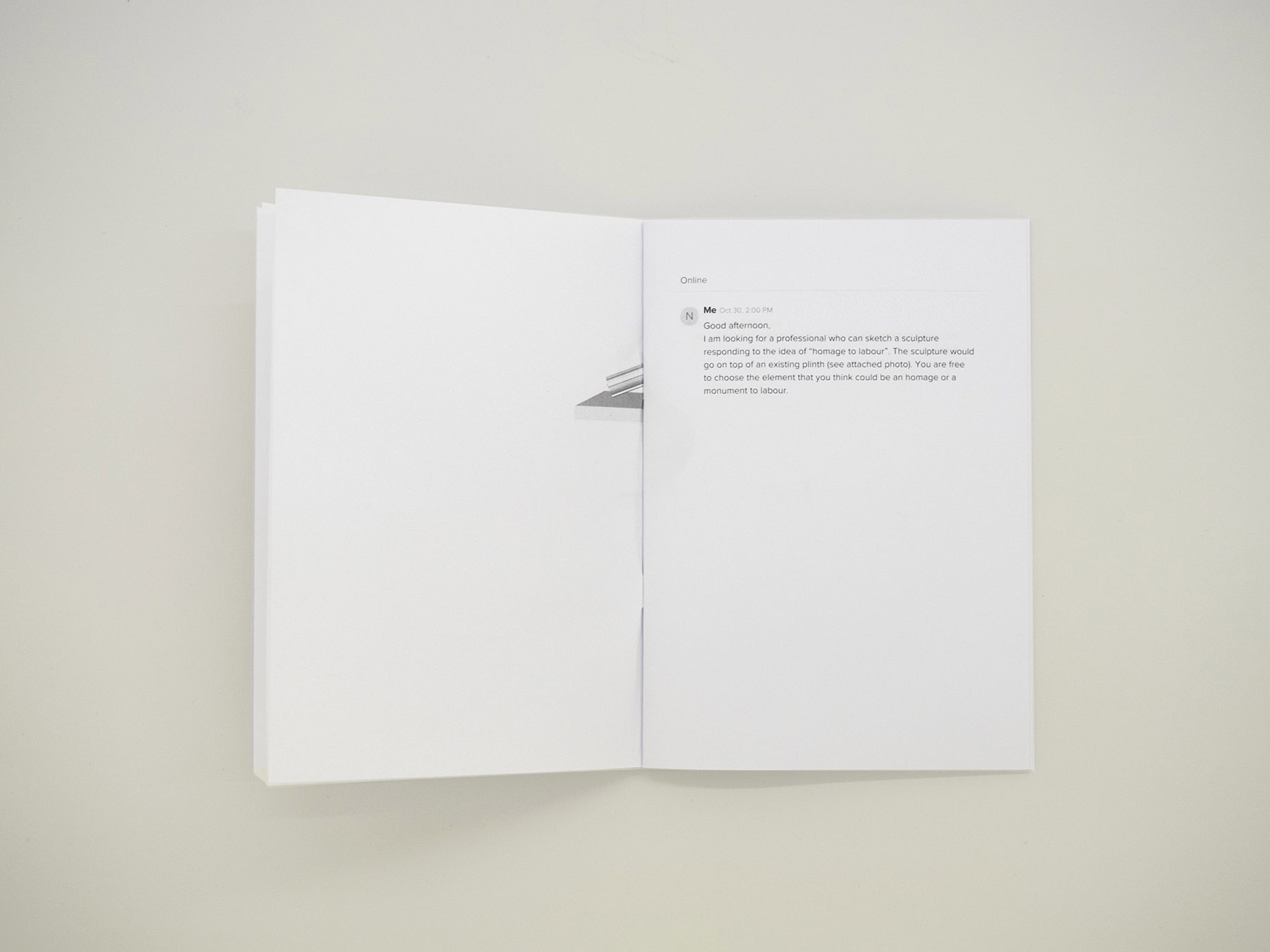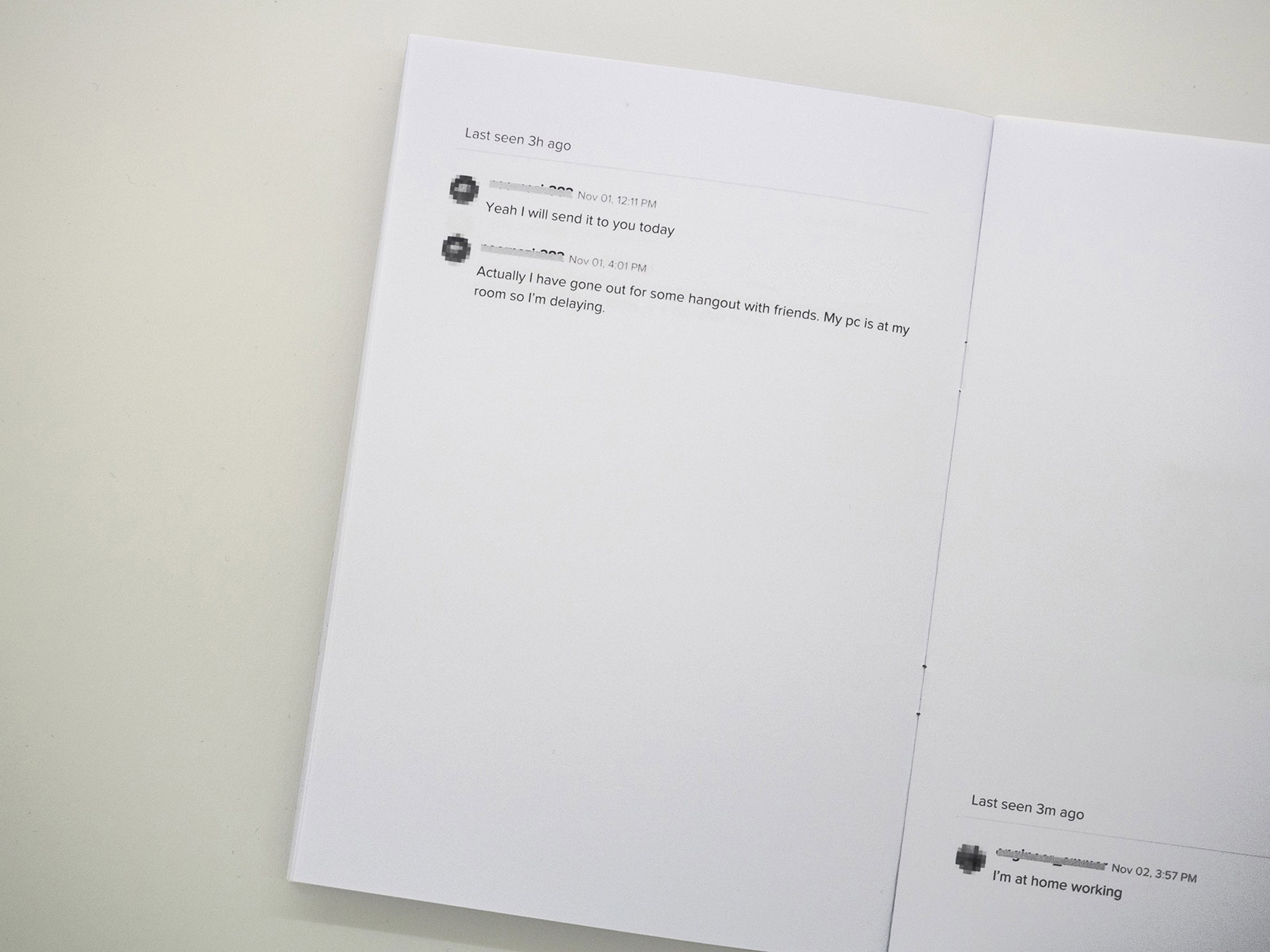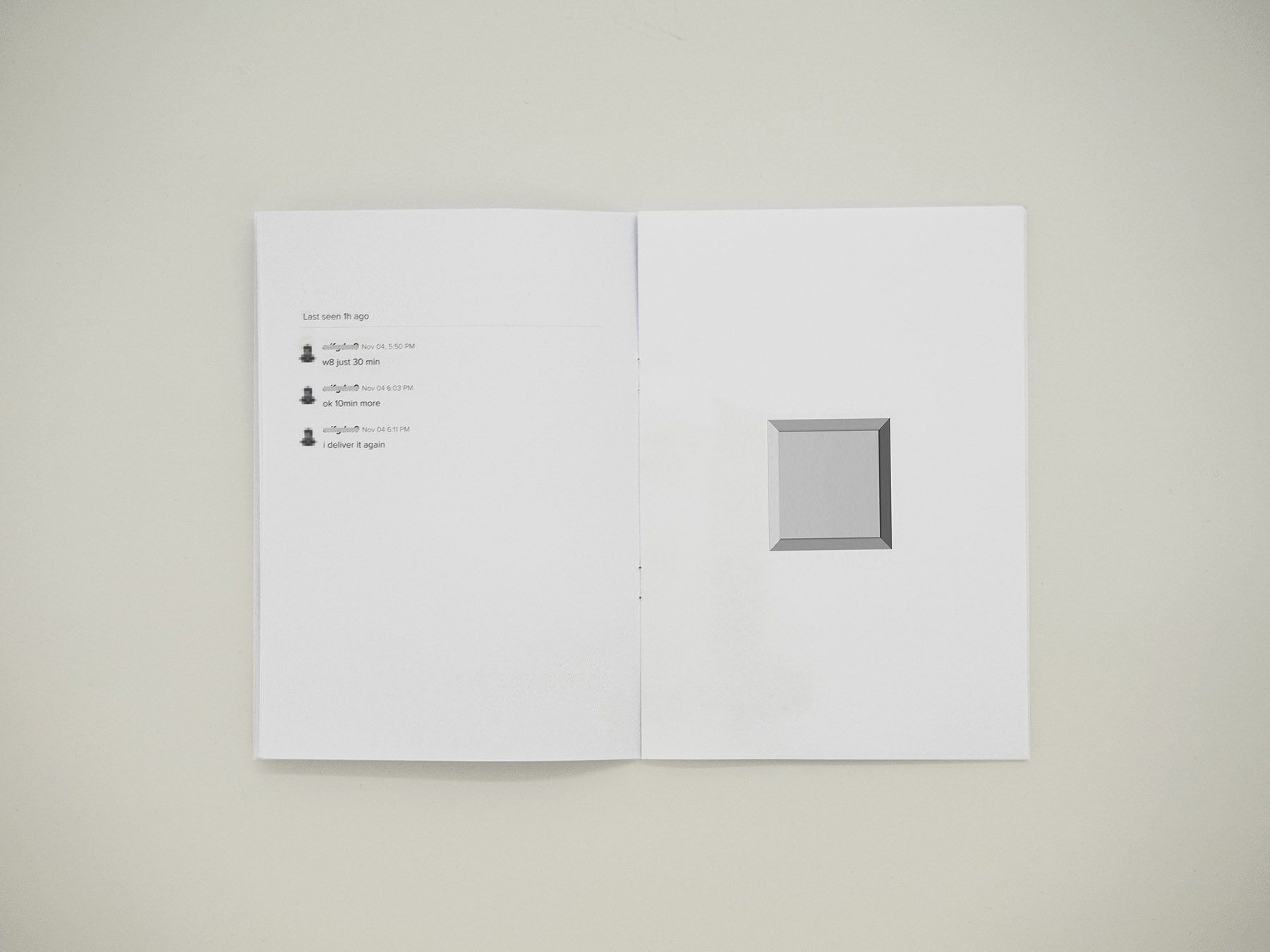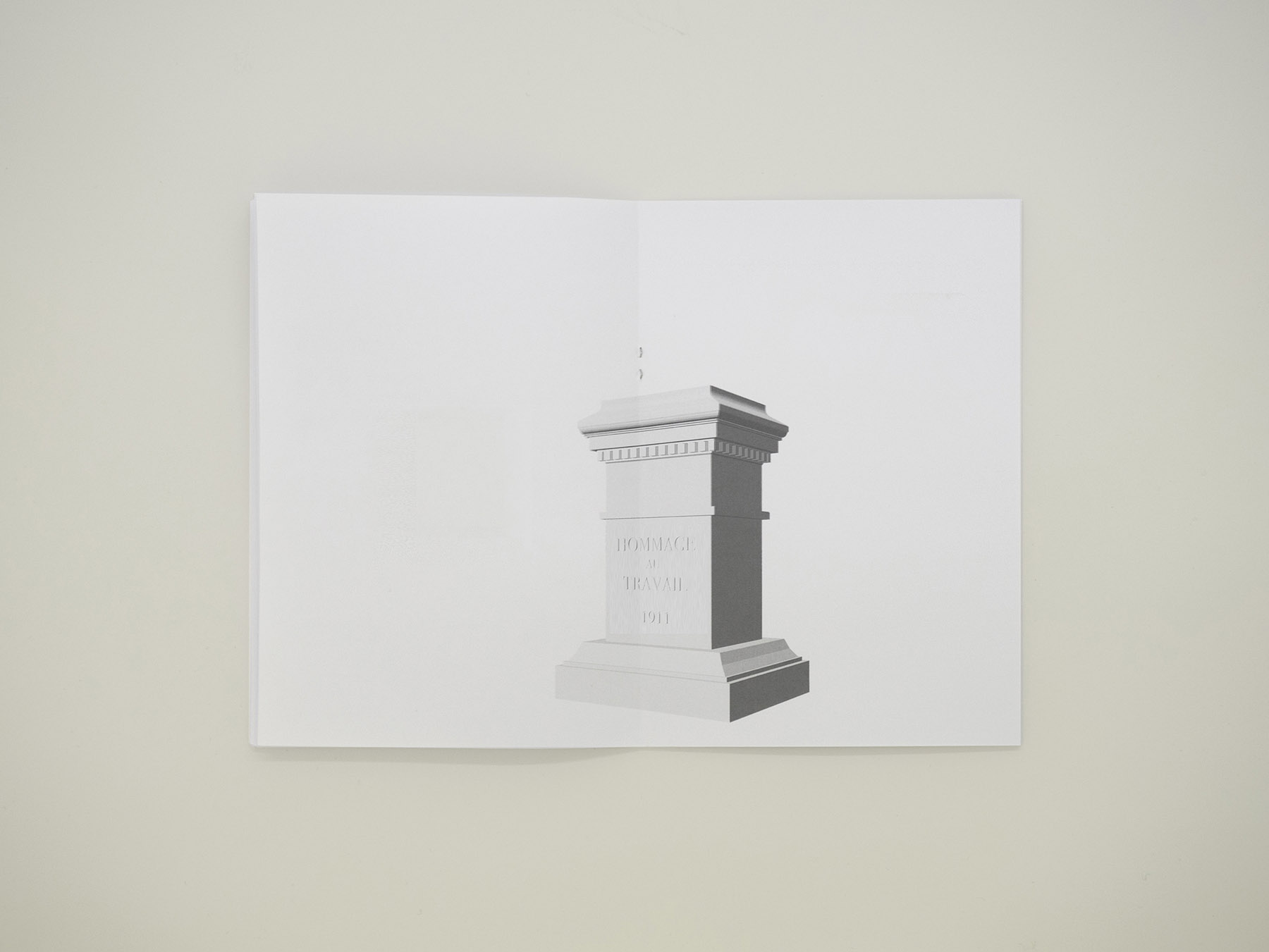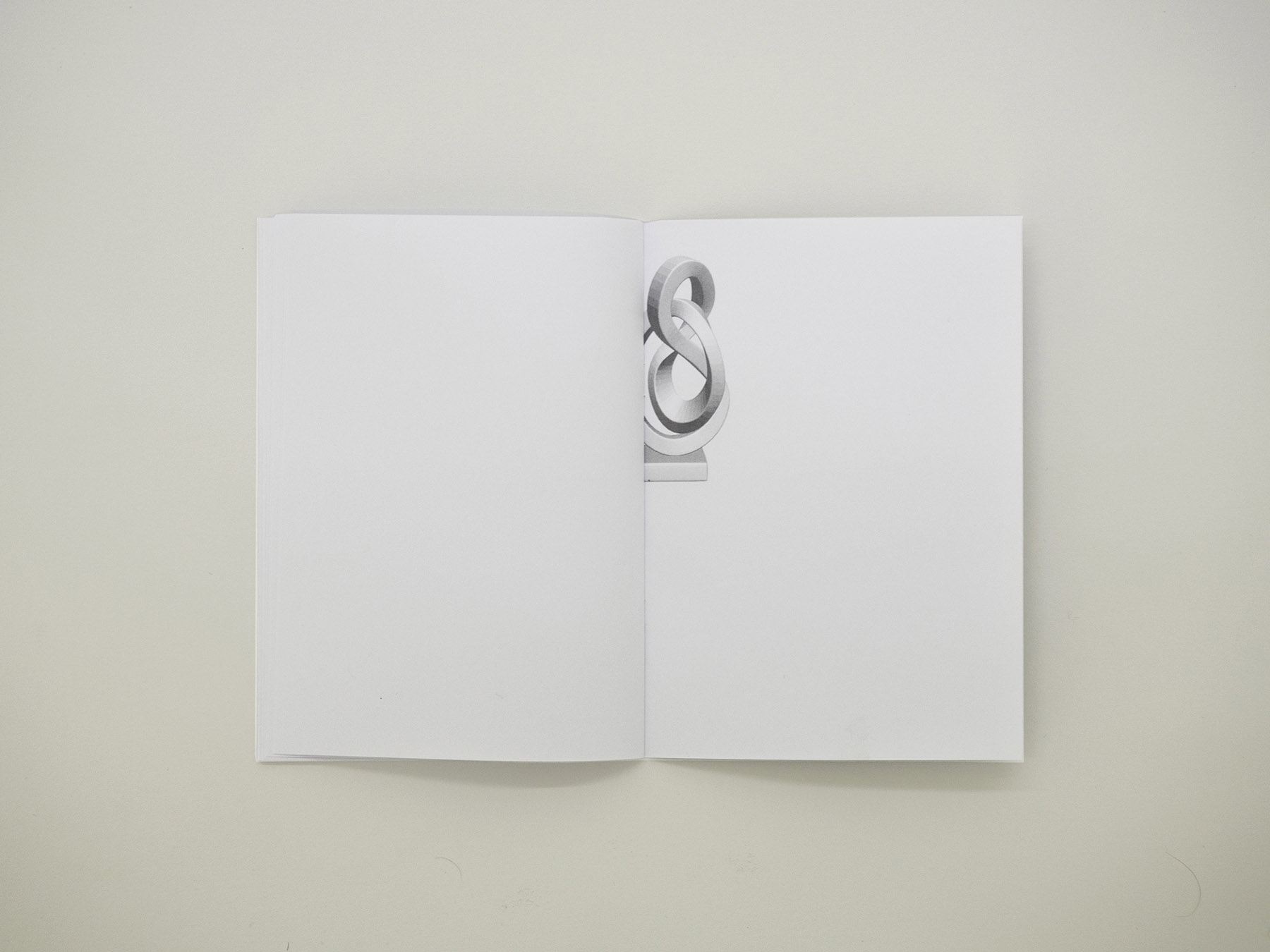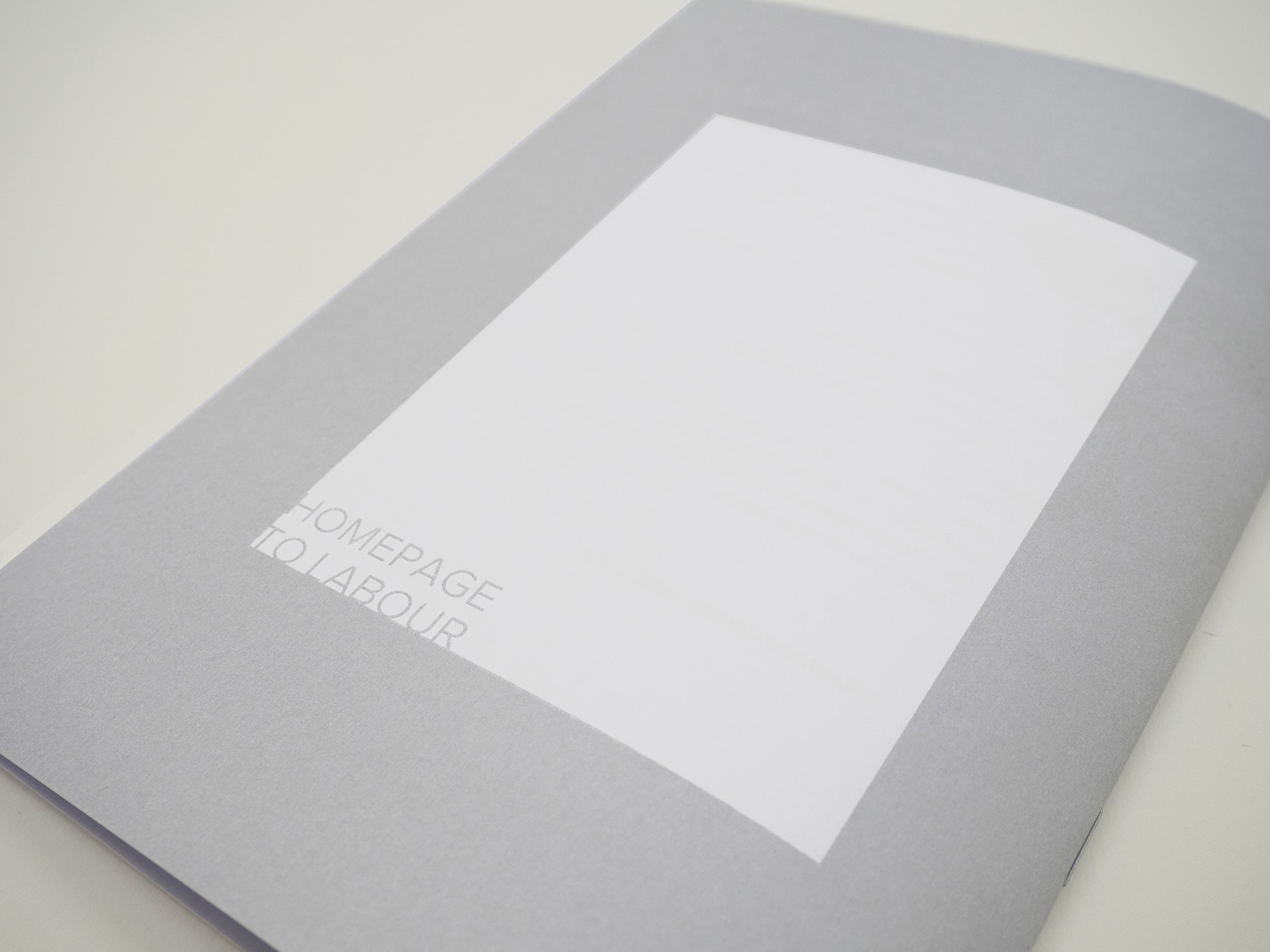 Con el apoyo de / Supported by Région Auvergne-Rhône-Alpes and Institut Ramon Llull
Diseño gráfico / Graphic design Olivia Brito
Gracias / Special thanks to Jose Iglesias Gª Arenal, Milena Ruiz, Irene Valle, Région Auvergne-Rhône-Alpes, Ville de Valence, Ministère de la Culture - DRAC Auvergne-Rhône-Alpes